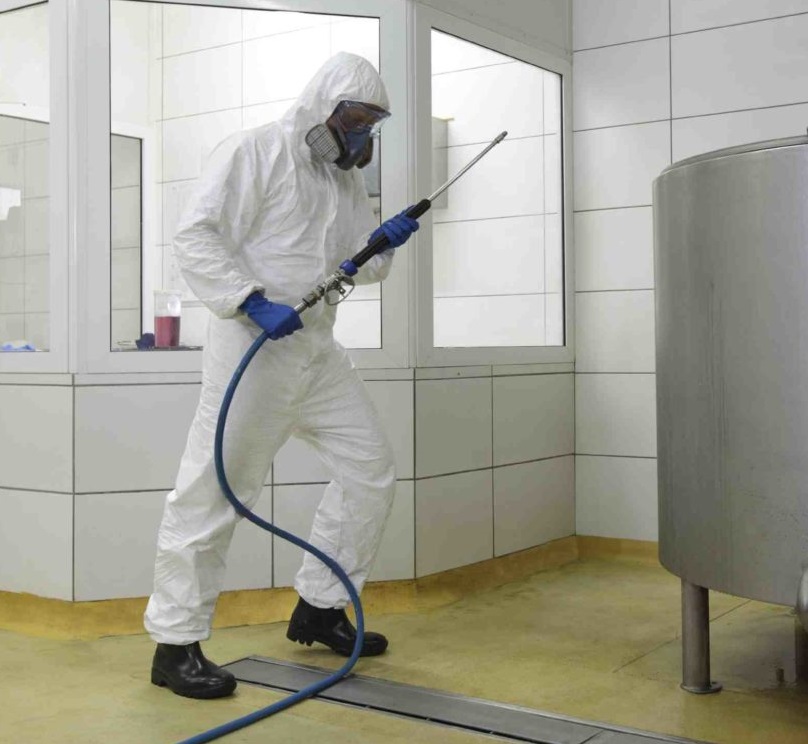 The commercial cleaning industry has faced an unprecedented set of challenges in the wake of the coronavirus pandemic. Many clients opted to cut back their cleaning requirements overnight, with some even terminating their contracts outright.
Almost without exception, cleaning service providers were forced to furlough the majority of their operational employees whilst figuring out how to keep their businesses afloat with dramatically reduced income streams.
The FM sector as a whole, and in particular the cleaning industry has always been dynamic in responding to challenges with practical and innovative solutions, and this has never been more clearly demonstrated than in their response to the COVID-19 outbreak.
As a means of enabling key workers and a skeleton staff to enter the premises, building deep cleans and "fogging" became the response du jour for many companies, in spite of the limited benefits that these can bring to frequently occupied buildings. Fortunately, there are a range of product innovations available that will provide additional levels of protection to your building users. Here are a few of my favourites.
In the UK, toilet doors almost always open inwards. This results in a high likelihood of contamination, both from coronavirus and more ubiquitous viruses through the ineffective washing of hands.
It is said that the simplest solutions are often the best, none more so than in the case of hands-free door openers. These can be attached to pull handles or the base of the door and can be bought online for £20 or less. Not only are they an effective counter-COVID measure, but they also bring additional benefits to people with disabilities who might otherwise struggle to pull open a door.
For a more hard-hitting approach, consider air purifiers and sterilisers for your communal areas. These devices kill airborne droplet viruses including coronavirus (note: check before you buy) using filers and UV lights, not dissimilar to the way in which your garden pond pump keeps the water clean. A good purifier will cost around £500. It is also fairly sizable and will run off mains electricity, so factor this in before you invest in one.
For those who's buildings are large enough to include escalators there is even a product to keep the handrail hygienically clean.

–Darien Jay

Director for Vixus
Hand sanitisers are now commonplace on the front desk of every building and have obvious virus prevention benefits. However, there are downsides to these pump-action sanitiser bottles. In order to extract the sanitiser, each user is required to physically touch the bottle, often also gripping it to prevent it from sliding across the table. This repeated touching of the bottle could, in fact, increase the spread of COVID-19 particles, some of which may not be killed off by the sanitiser itself.
There are now a range of touch-free sanitiser dispensers available. These work in the same way as the battery-powered soap dispensers found in many washrooms. Prices for these dispensers start at around £30, with more expensive models shining UV light onto the user's hands for added effect. Aesthetically, these units are becoming far more appealing. Suppliers are now producing them in a range of colours and textures to match the building décor.
Note that the base model dispensers will require someone to install them to a solid vertical surface. If you have marble walls in your lobby you may wish to invest in a dispenser stand. These cost around £300 but provide the benefit of allowing you to change the location without damaging your building fabric.
If you require your common areas to be kept hygienically clean throughout the day and you have a daily cleaning regime, consider investing in a spot cleaning device such as the Storm Ballistic Virus Killer. These devices are worn as a backpack, with a wand attached to it. This allows the cleaning operative to disinfect common touchpoints either as part of a route or as a spot cleaning measure. The Storm Ballistic will set you back around £550, and similar products are available.
For those whose buildings are large enough to include escalators, there is even a product to keep the handrail hygienically clean. Escalator handrail sanitisers such as those created by Motion Icon use a combination of liquid sanitiser and UV rays to kill up to 99.99% of bacteria on the handrail. Utilising Internet of Things (IoT) technology, monitors can show the real-time hygienic condition of the handrail audiovisual, so that passengers can hold the handrail without fear of infection. This will also encourage users to hold on to the handrail whilst travelling up and down, an added safety benefit.

Article written by Darien L. Jay, Director, Vixus Property Advisory.