Promotional Article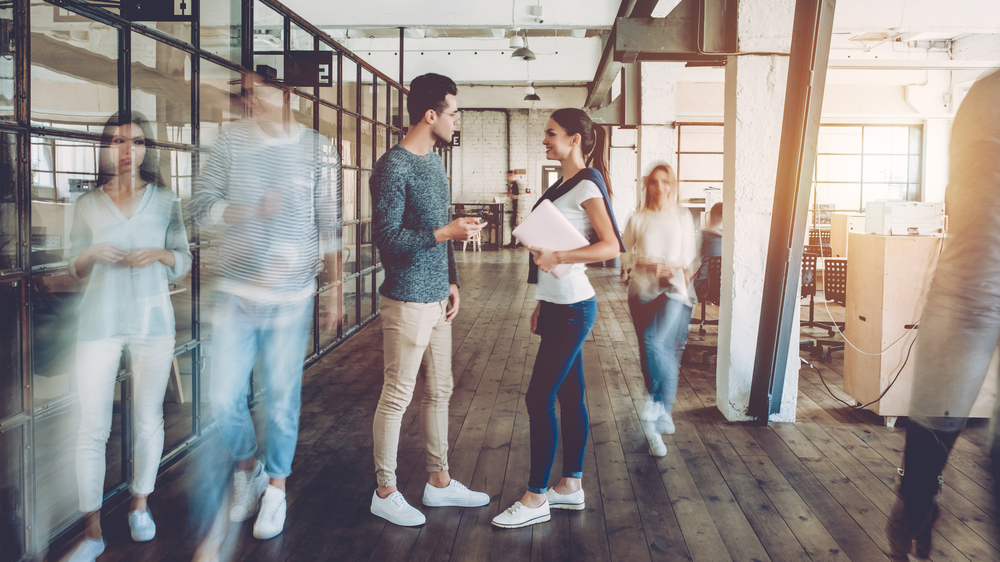 Where Workplace Works, a workplace consultancy which offers a focused range of services, asks is your workplace working?
When it comes to understanding the efficiency of any working environment, analysis is essential.
If you are planning on making any kind of change in the workplace, whether you are downsizing, expanding, merging, redesigning, relocating or even renewing a lease, gaining an understanding of how your workspace currently functions is critical.
By performing an accurate and holistic analysis of the environment and how staff operate within it, the decisions you make are made based on evidence, as opposed to estimation.

How we do it
Where Workplace Works provides a thorough analysis of your workspace through a series of regular assessments over a period of time (typically on the hour, every hour for one week, across every single area of your workspace) to gain a closer understanding of exactly how the environment currently functions.
This analysis is performed by a trained member of our audit team, who discreetly observes, measures and records information using mobile technology. We are then able to generate reports on meaningful topics such as utilisation, efficiency and behaviour, identifying what may be working well, what is failing and how staff members work most efficiently.

Space wasting
Last year, a UK workplace study revealed that the cost of space wastage has reached over £4 billion per year in London alone. However, the truth is, unless all the workplaces in London were analysed, this number is a very rough estimation and therefore the cost is likely to be significantly higher.
The fact is an office may look well utilised from a distance, yet when placed under the microscope, the opposite is revealed. Take for example a busy office where desks may appear occupied, the meeting rooms seem to be regularly booked and the break-out zones appear to have people in them. This snapshot could easily convince you that all is well.
However, if you were to assess the environment over a period of time; analysing the way in which it is used (and perhaps the behaviour of staff using it), you'll find that actually, the office is only ever utilised around 54% of the time, at most (an average rate of office occupancy).
Also, those signs of life such as a laptop on a desk or a coat over a chair, are misleading as many staff members occupy a desk without really using it.
When it comes to the usage of large meeting rooms, on average 30-35% of bookings are made by lone workers looking for peace and quiet. As for the breakout space at the survey location, it was mainly used only 9:00-11:00am and not for its suggested purpose because of its location.

Observation
The truth is, the use of a working environment fluctuates and changes and utilisation can only be truly understood through extensive monitoring and observation over a significant period of time.

Discovering the meaning behind behaviour
As well as assessing the working environment and its assets, our auditors observe, read and record the general behaviour patterns of staff, inputting details and allowing for reports to be generated regarding their working activities.
These behaviours may be recorded as a group collaboration, a recreational task, a solo activity, an informal conversation a formal meeting, a collective break and so on.
This data is co-ordinated with the precise location on the map of the building, allowing for statistics to be developed around how staff choose to use the workplace and what their working preferences are.
Consider, for example the observation of a single area such as a corridor (such spaces are areas where activity often occurs but is generally overlooked). After observation we may find a mobile phone user, whilst at the other end of the corridor an informal, impromptu discussion is taking place between three staff members. All of this information can be entered on to a handheld device. When evaluating the final results of a study, the regularity of similar occurrences can then be reviewed and assessed.
By looking at the final report, we can assess the overall activity of this specific area. It may reveal that mobile phone conversations within the corridor are incredibly frequent, as are the informal chats, with up to 25 a week occurring in exactly the same spot. We can now consider why this behaviour is occurring. Is privacy or noise an issue here, meaning people are forced to take calls outside of the office? Are there a lack of informal meeting spaces and should there be one near this spot as it seems departmental teams are crossing paths in this location? Perhaps the corridor, the area naturally selected for these interactions, could better support or enhance these activities?
In essence, by observing, recording and assessing all worker behaviour we can harness a stronger understanding of not just what is happening but why.

Strategic decisions
Once you have this information you stand in a better position to make evidence based strategic decisions on how best to improve your space.
Picture: If chats between heads of department are taking place in corridors, should you consider creating an informal meeting area in the vicinity?