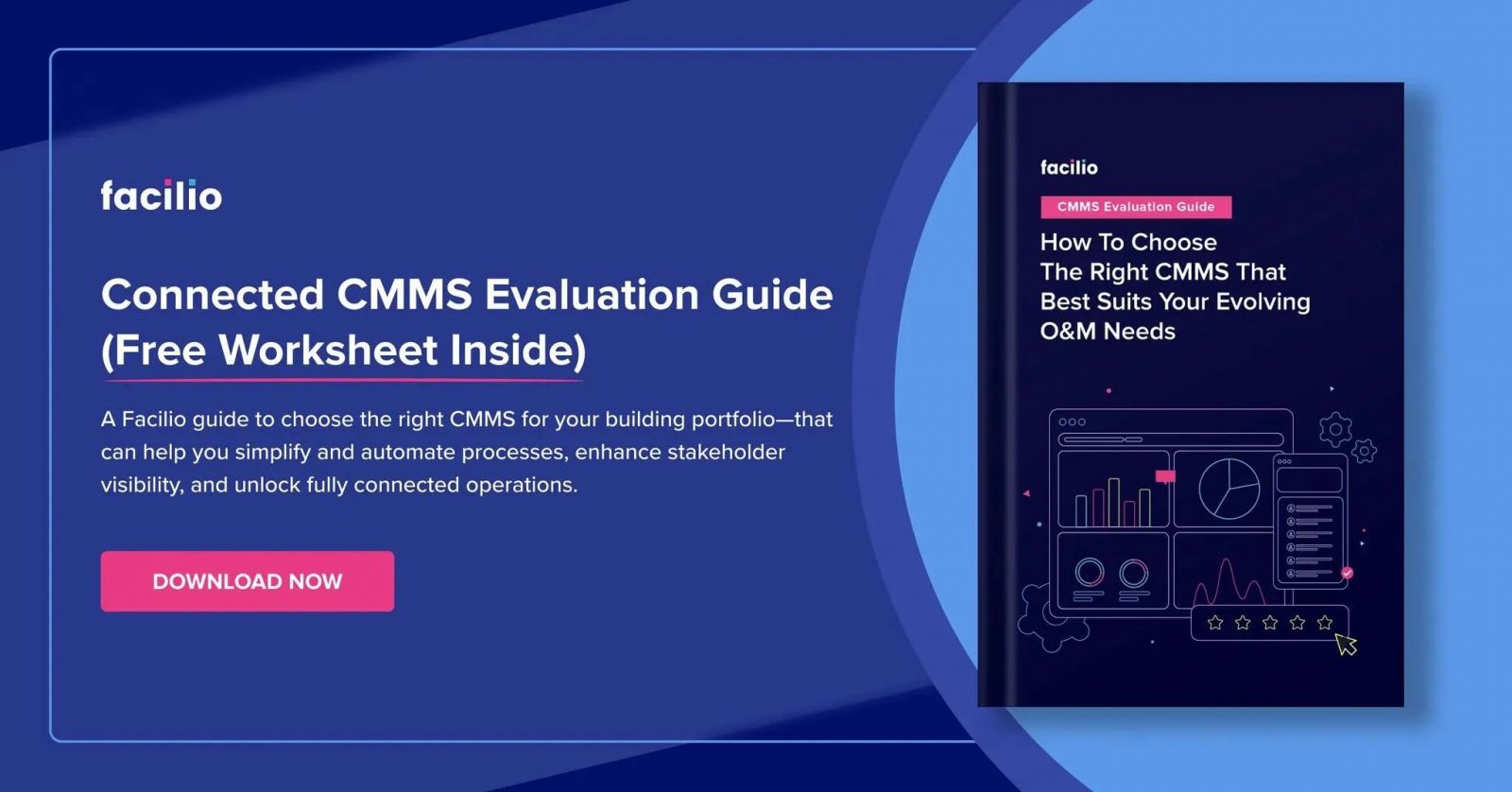 With facilities management evolving to account for newer developments, leaders are increasingly concerned with choosing the right CMMS solution for their organisational needs.
The facilities management industry around the world is anticipating a changed horizon of automated functions, quick responses and increased customer satisfaction. There are more tools available to help tackle day to day issues like BMS alarms, service requests and performance tracking than ever before. From CMMS platforms to ERPs, large real estate and FM services organisations are juggling multiple solutions every quarter to arrive at the perfect blend of software and hardware that fits their needs.
As technical requirements change with time across industries, an actionable road map to identifying and addressing them correctly is the need of the hour. The Connected CMMS Evaluation Guide was launched with this objective in mind. The guide distills C-Suite evaluation practices into a readily usable matrix by any CMMS decision maker across organisations, industries and custom requirements.
Buying a CMMS is like purchasing a car – a high stakes purchase with umpteen possibilities for customisations and feature add ons. The guide and the free excel template together help you navigate through various CMMS choices while focusing on the right melange of organisation specific requirements and cutting edge technology features to propel you toward your unique goals.
Global O&M Leaders are using this powerful evaluation worksheet to make confident CMMS choices. Building the perfect operations tech stack isn't a myth anymore: Unlock gamechanging, enterprise-ready operations, by downloading the Connected CMMS Evaluation Guide today.