Life after military service doesn't always go to plan. For many, the fear of finding a career in Civvy Street can be daunting. Corps Security's mission is to provide gainful employment to ex-service personnel, offering veterans the opportunity to build a career in an industry geared toward making the most of their training and expertise.
Lewis McKay joined the military in 2005 at age 19. In September 2010, not long after seeing conflict in Afghanistan, Lewis applied for early leave, "I was married, with two young kids, and I wanted to settle down and work," says McKay.
Leave was granted, but the job opportunity fell through leaving Lewis unemployed, out of service and suffering with PTSD. "When you sign off, you're on your own with immediate affect; no longer part of a squadron, and that can be alienating," says McKay.
A month later, Lewis entered the world of security and hasn't looked back. He started as an officer on the ground, and then worked his way up through promotions to team leader, and even working in close protection for high-net-worth families. Now, 11 years later, Lewis McKay is an account manager at Corps Security with a long-term plan and goals for the future.
At Corps, life experience, resilience, a can-do attitude, and personality count – previous security experience isn't required. The specialist security provider's aim is to identify individuals with potential and enrol them in training and development programmes, giving them the opportunity to build a career in security.
Immediately the security industry felt like a good fit for McKay, "when I joined the forces, it wasn't with the idea of ever seeing conflict, but I was deployed to Iraq and Afghanistan. At the time, I never imagined those experiences, which taught me to think practically and strategically, would be so useful in my future career."
As a result of their military training, veterans often bring a strategic approach to client site dynamics that find a natural blend with security. "Being organised, able to read people, build reliable relationships, dealing with incidents in high-stress environments, and having to make important decisions quickly while keeping safety front of mind fits perfectly in the security business".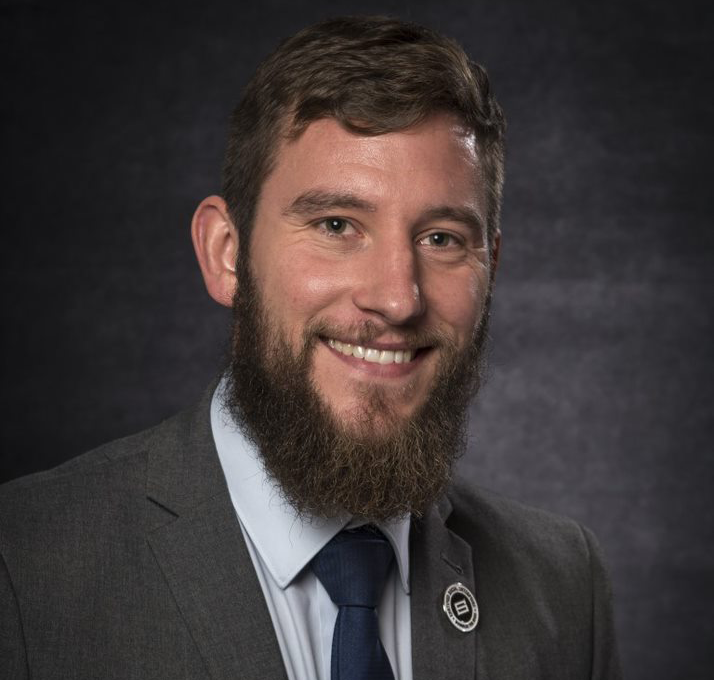 McKay believes the skillset he gained in service has been fundamental to building his career in security. "So much of my training has equipped me with transferrable skills that help me give 120% at my job each day. The ability to stay calm in tense situations, think strategically, and handle crowds, for example, have been vital."
During the Manchester bombing in 2017, as part of a different security provider, McKay's training enabled him to be effective on site, providing essential service to customers in a highly stressful situation, "we had to make quick decisions about safety measures, changing control routes to ensure public safety. My training was invaluable in that situation for liaising with police and reviewing emergency plans."
In the army, every action routine, and you're trained to think and react to situations. Outside of that world, however, that day-to-day routine and sense of unity is lost, leaving interacting with civilians difficult at times. "It's a bit like losing a family," says McKay, "when you're literally in the trenches, the relationships you have with others are built on absolute trust."
The resilience and determination refined in the armed forces is never undervalued. Understanding the potential of veterans to perform in the security industry is key to Corps' success as the world's oldest security company and a certified Social Enterprise. Its ethos brings veterans, and those without a military background, together with an understanding of the experiences that many of its staff have lived through.
Some veterans can find the transition to civilian society a difficult adjustment, but Lewis believes that Corps provides a stable environment with personalised support for the opportunity to thrive.

"Coming out of service, you leave behind a world of instruction and direction. Living a typical civilian life, from choosing what to wear each day to staying on top of bill payments and even booking your own dentist appointment can be a steep learning curve."

– Lewis McKay

Account Manager, Corps Security

For the first 12 months of the job, PTSD brought on flashbacks at work. Lewis remembers being stationed at a public site in London with high public traffic. While patrolling the estate, a flashback found him taking cover behind a flower bed on site. Although not uncommon in veterans, this kind of post-service condition can be difficult to talk about and receive support for.
Within Corps Security, veterans have a dedicated portal for support in areas ranging from mental health to competency training. All Corps employees have access to training programmes to develop into their roles. Corps also actively promotes the Living Wage with CEO, Mike Bullock, an appointed member of the Living Wage Foundation's Recognised Service Provider Leadership Group.
For more than eight years, Corps has nurtured a corporate partnership with Combat Stress, a charity run by ex-service people who understand the expedience, complexities, and difficulties of life after service. The relationship began as a channel to seek help for some of Corps' veteran colleagues. It quickly became apparent that the work Combat Stress carries out was invaluable to supporting veterans at Corps. Corps supports the charity through fund raising events geared specifically to helping veterans, making it unique in the industry.
Wellbeing at Corps is not a tick box exercise, Corps Together is just one of several diversity and inclusion initiatives open to all staff wanting to make a difference. "It's encouraging to be part of a company evolving quicker than its competitors," says McKay, "Corps takes responsibility to better the industry with firm support for LGBTQ colleagues as well as support for women experiencing the menopause among others."
McKay's advice to all veterans is: "I've been in that position – fresh out the forces, not knowing if I'd get the job. The first step is a straightforward application, and if you're a veteran you're guaranteed an interview at Corps Security, so take the chance – you may never look back."