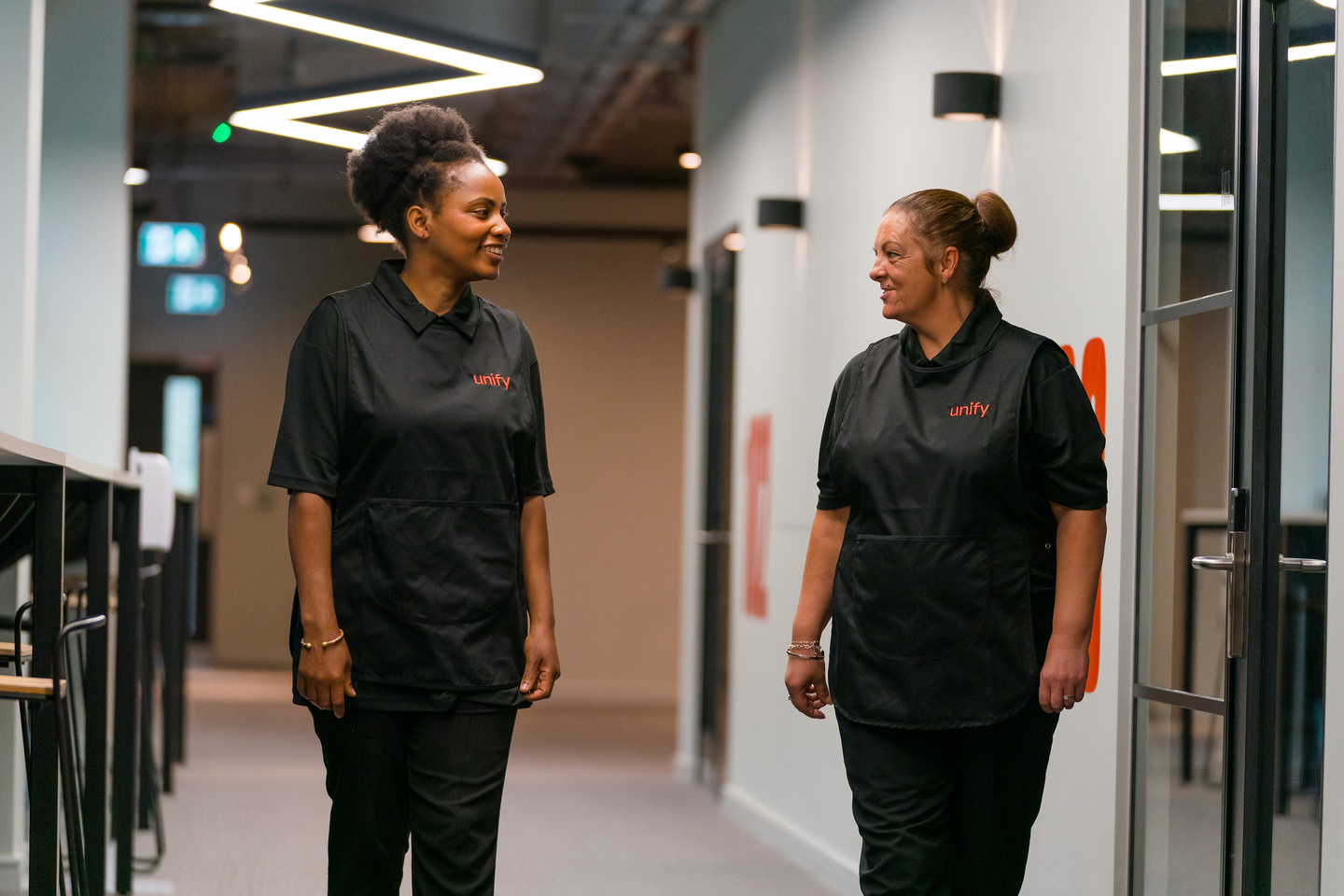 'The real living wage' has become very much a normalised term in British society, after the campaign of the same name launched in 2001. Since then, over £1bn of additional wages have been provided to people who have, at some point in their career, been paid less than the amount it takes to live a safe and healthy life in the UK.
It has become a topic of debate in facilities management, but not always for the right reasons. Generally, FM providers don't pay their people the real Living Wage, citing that to do so would impact their competitiveness and commercial viability. It's because of this that the term 'Poverty pay' has attached itself to the industry; people are seen as a commodity rather than as part of a working community.
It's particularly alarming once you learn that the facilities management sector employs one in 10 of all UK workers, and that the workforce accounts for around seven per cent of UK GDP. Even in light of COVID-19, when demand for cleaning services has surged, research has revealed that 1.3 million key workers – including many in FM roles – earn less than a real Living Wage.
Why, when 86 per cent of Living Wage Employers reported an increase in staff motivation since accrediting, is this still happening across the industry? The campaign itself was established by an independent movement of businesses, organisations and people who believe a hard day's work deserves a fair day's pay. The rates increase every year – 2021's Living Wage will be announced on 9th November – but still there are so many employers who don't see the value in paying their people not only a sufficient amount to live, but – in current circumstances – what they deserve for keeping other people safe and the economy moving.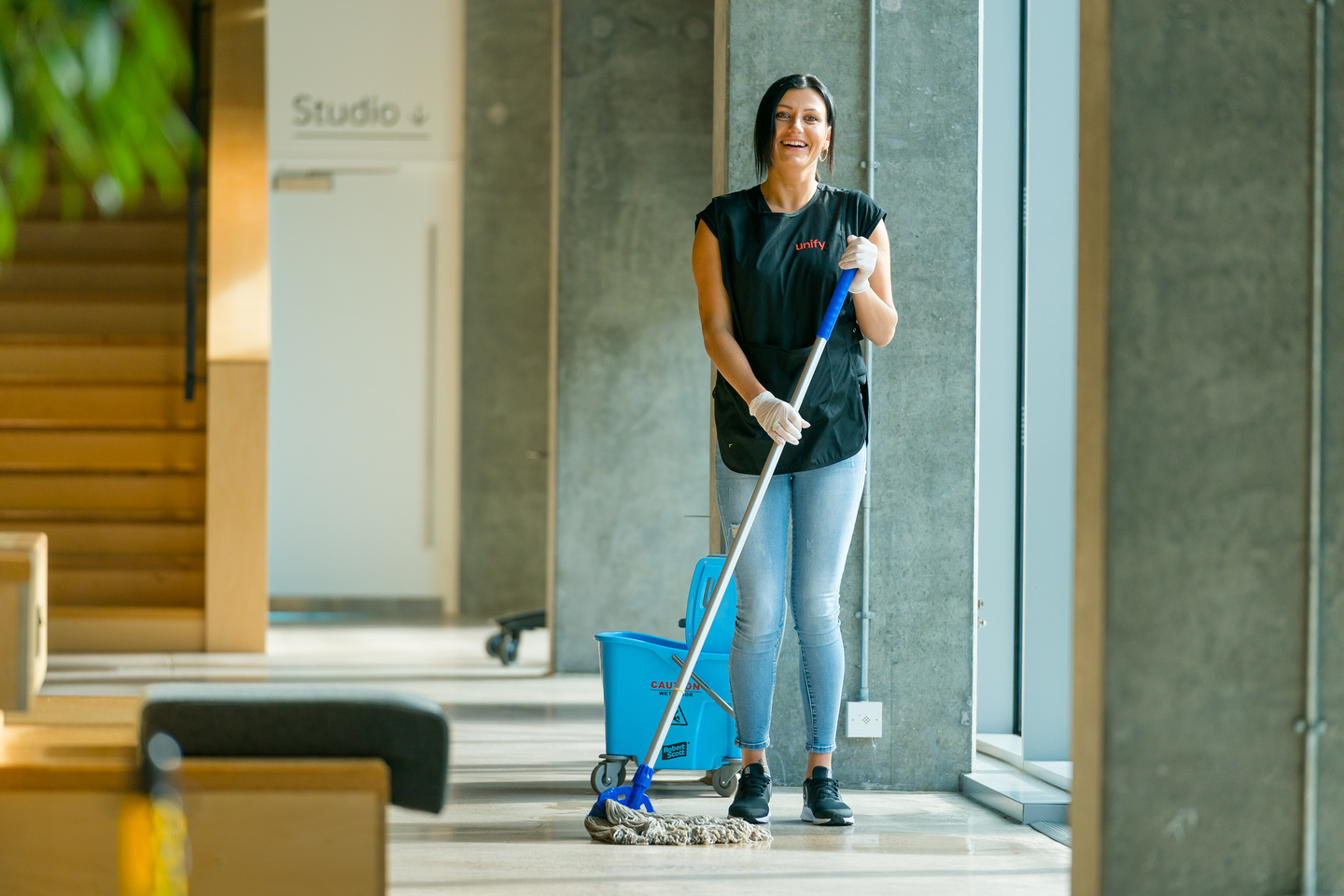 Opting to pay the Living Wage is voluntary – it's an ethical benchmark for reasonable pay – and we applied to be accredited as soon as Unify by Bruntwood was established. While it's something we're proud of, we know it's very much a starting point in ensuring our people are happy to work for us. We undertook research with our workforce and found that, while pounds and pence is important, achieving job satisfaction goes much deeper. Our people want secure employment, they want to engage with us as their employer, they want flexible working and those from diverse backgrounds want equal opportunities to progress up the ladder.
Paying the Living Wage is just one element of being good people to do business with. It's a starting point; to truly invest in your team. We look at their packages beyond statutory requirements. But it's not just about what Unify is doing, there's an opportunity to really drive change throughout the industry. If firms engage with their supply chains and ask key questions about the approach of their suppliers, they can help shape the future of so many people and raise the fairness standards in the sector. We can replace the existing culture of a race to the bottom on price by creating brands delivering exceptional services that people want to work for as employees and customers want to work with.
Last year, organisers of The Living Wage campaign asked accredited employers to share on social media that they have contributed to helping hundreds of thousands of low paid workers receive a pay rise. It's the least we can do; others are still doing the bare minimum when it comes to their approach to their people, but this year has proven that things must change. More than ever, facilities management is integral to the safety of people who utilise different working environments, and those delivering it deserve to have their wellbeing taken care of, too. If you – like us – see FM differently then please get in touch.

Article written by Simon Durbin
Director of Soft Services, Unify.