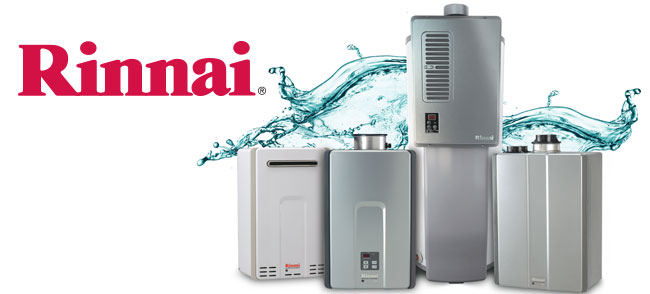 Rinnai Water Heaters are light weight and easy to install. With the largest appliance weighing just 30kg and rated at 60kW it can produce limitless (provided the gas and water supplies are constant) volumes of temperature accurate hot water for such a small and lightweight product. No special lifting equipment required to get it in to place or install it. Rinnai Water Heaters produce hot water to temperature levels accurately to +/-1°C from the set point. Technology inside the appliance controls the flow and monitors the temperature of the water to achieve this accuracy level and is pro-active for deterring any growth of Legionella.
Due to their size and weight the Rinnai units are ideal for temporary/portable applications such as shower trailers, pods, mobile catering solutions and even pop-up health service centres.
The temperature can be adjusted to suit the application. If they were supplying hot water to a shower trailer set them to 40 degrees. If they were supplying a pop kitchen then set them to 50/55 degrees. These kinds of applications work on demand so when there are no taps opened the appliance will be shut down in standby waiting to be used. This is because there is no storage involved, they work solely on a demand basis.
Rinnai Continuous Flow Water Heaters can be cascaded. If greater volumes of hot water are required, then simply add another appliance to the system until you have enough water heaters to meet demand. With electronic sequencing capability it allows the system to react to the demand at any one time to ensure only the right number of appliances are running to produce the volume required at any specific moment in time. This sequencing also alters the lead water heater to ensure the system gets even usage therefore prolonging the system life.
Rinnai Water Heaters come factory set and programmed. The only time you would need to change anything would be the temperature you want it to be delivered to. This would be done on the PCB or the built-in controller (N Series only). This makes the installation even easier and the term plug and play comes to mind. Very rarely does the installer have to make any adjustments. They simply hang it on the wall, connect the pipes, fit the flue and commission.
If internal space is lacking, then Rinnai also has a range of external water heaters that can literally be installed outside. They are fully weather protected with frost protection down to -20°C
Rinnai manufactures over 2million water heaters every year and as such is at the forefront of creating unit cost advantages for installers. Competitively priced, the units offer all technological advances and innovations, all at a similar cost to lower specification competitor models.
The reason for the increase in popularity is that continuous flow heating systems are proven to be more energy efficient than conventional ones and are now the preferred method of hot water provision. Rinnai units meet the demands of any size of site or application and are ideal where high volumes are demanded at intermittent times of the day, delivering safe temperature useable hot water.
Facility managers can contact the company direct in gaining access to the supply of units:
Call 01928 531 870 or email sales@rinnaiuk.com – or engineer@rinnaiuk.com.
Alternatively use the smart online contact points
"Help Me Choose" or "Ask Us a Question"
all held on the website homepage at www.rinnaiuk.com.

Article written by Pete Seddon, Technical Manager, Rinnai UK