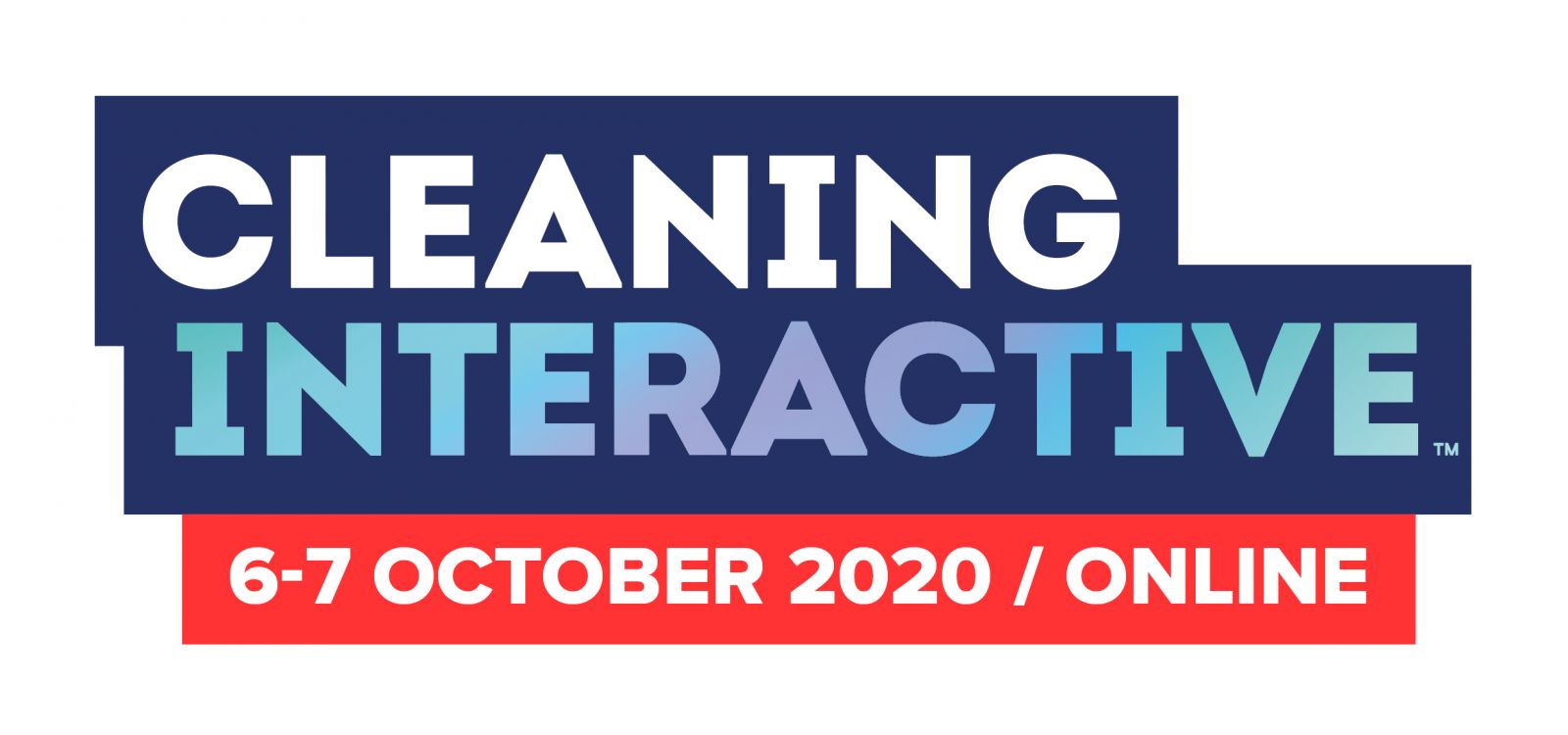 When is the event?
6 - 7 October, 2020.

Where is it?
Online.

The details:
A first of its kind virtual exhibition and trade show featuring visualisation technology, Cleaning Interactive enables the cleaning industry to safely and effectively engage with valuable new customers whilst showcasing their innovations in an intuitive way.
Visitors will have access to an interactive stage and presenter's 3D sets in the studio, with real-time personal interaction.
What's on the agenda?
The Indie Stage

The Indie Stage will provide a second space for participating companies to deliver a wide range of content live, semi-live and pre-recorded. The format of each session is bespoke to the participating company and can include private online meetings, panel discussions, corporate presentations, product demonstrations and more.

Pop-up announcements will advise in advance of sessions starting. Visitors enter the sessions directly by clicking on the Indie Stage door. They will be able to contribute to live Q&A sessions via online audio chat and text applications.

Day One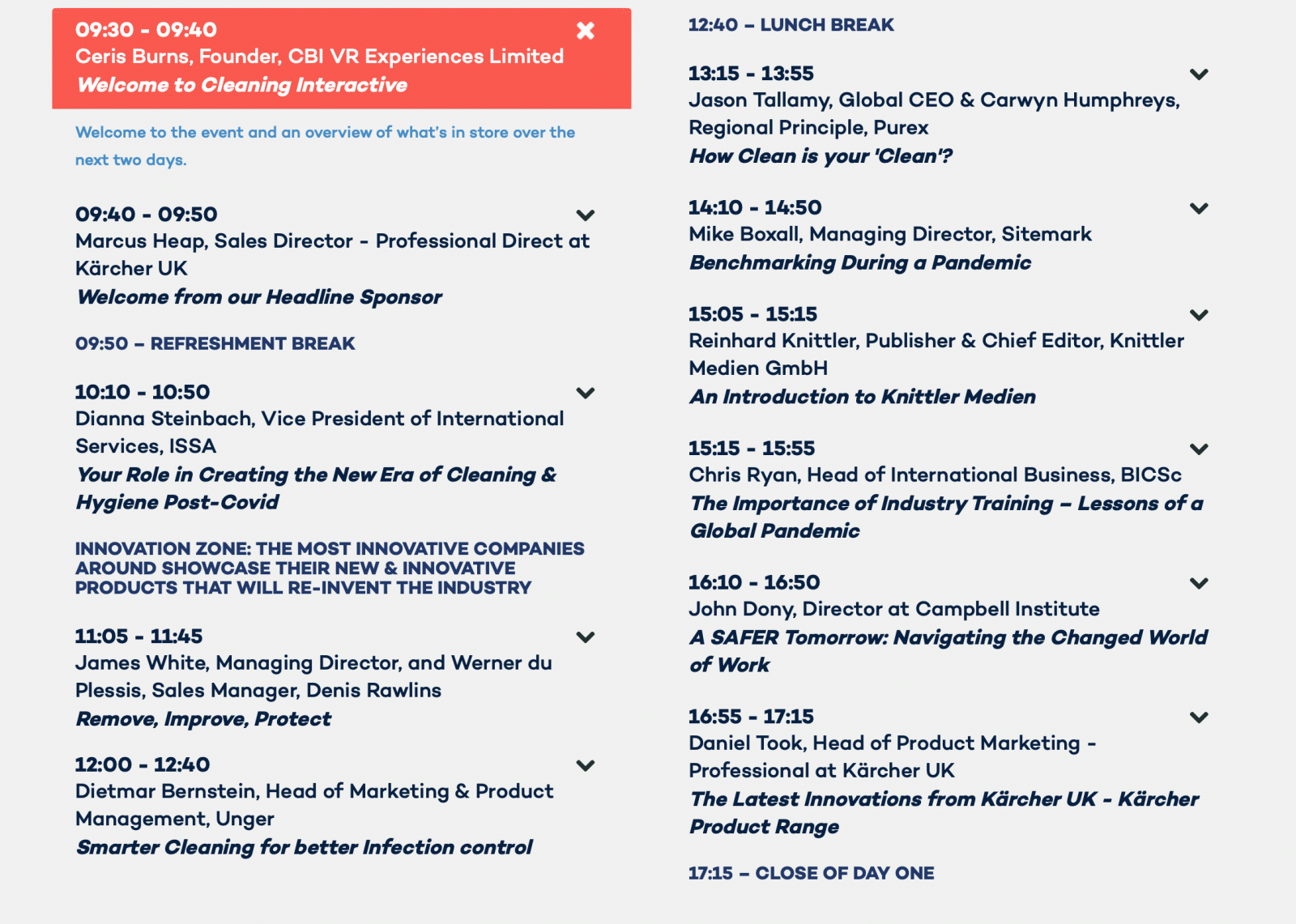 Day Two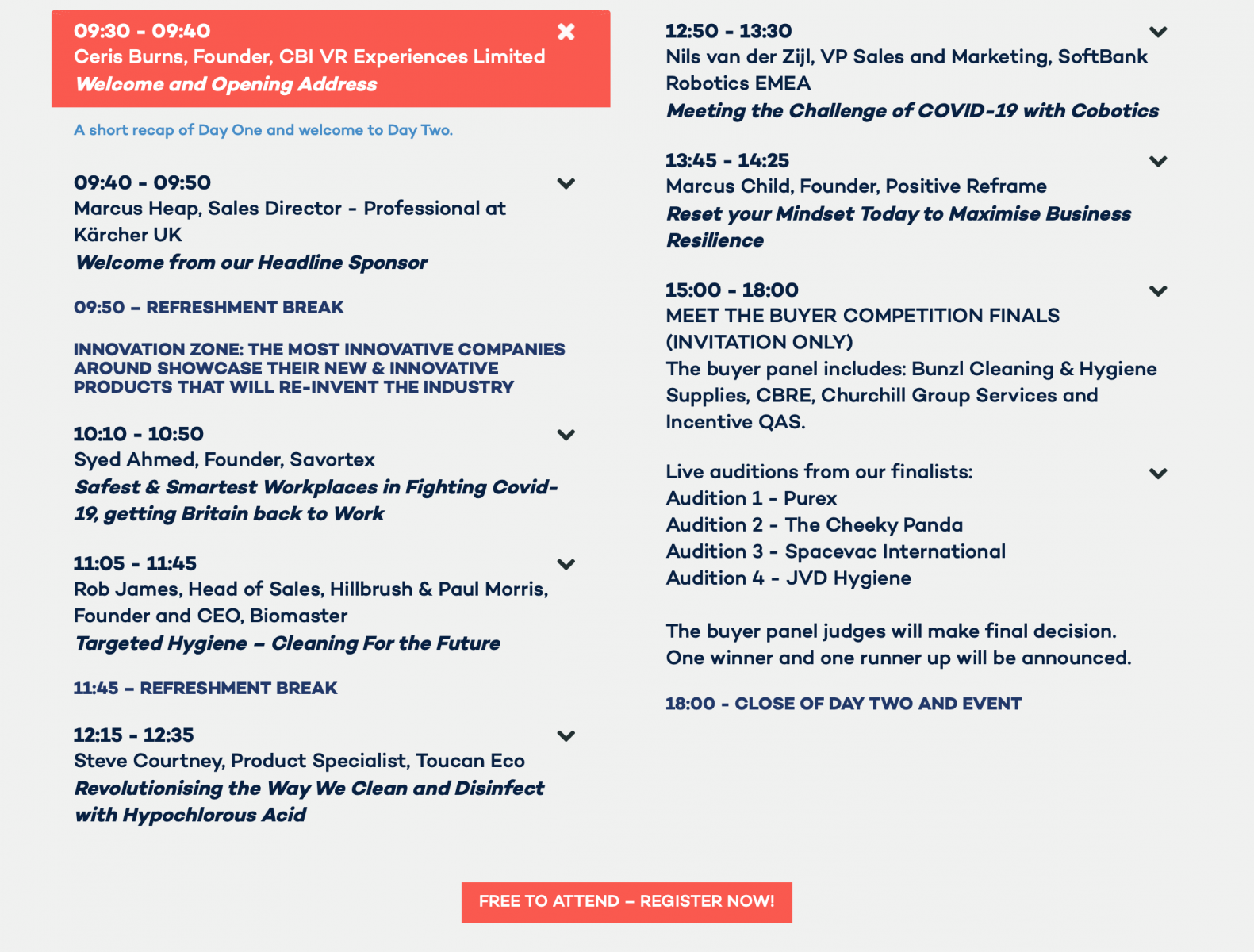 The Interactive Stage
A mixed reality immersive studio with bespoke 3D sets and virtual and augmented reality elements for full impact, it places the presenter in a dynamic, 360-degree virtual studio environment, which is visible in real-time to visitors online.

Visitors simply dial in via Zoom, on entering the stage they connect with the presenter and other attendees, cohabiting the same space for natural engagement. They make eye contact, engage and enjoy live Q&A just like they would in a traditional business environment. It's virtually reality!

A programme of live, semi-live and pre-recorded demonstrations and presentations will run on the stage across both days.

Key Themes Will Include:
Infection prevention and control: what can we learn from the current pandemic to protect future generations
The "New Normal": what does it really look like and how can we adapt to not only survive but thrive
"Back to….the future": as people the world over return to their desks, the most innovative companies have been developing new products to re-invent the industry. This session will introduce a number of exciting product launches from some of the most innovative companies
Looking to the future: industry leaders predict the future: 12 months and 5 years from now.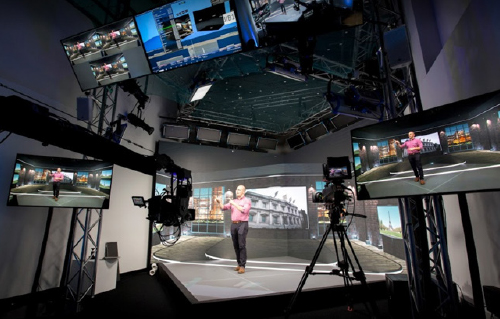 Meet The Buyer

The main event is accompanied by an invitation-only Meet the Buyer platform. Five buyers will invite 20 companies to hone their pitches and take part in a competition for the accolade of best innovation, with tips and advice provided on how to attract customers. The finalists will present live on the interactive stage, with top contracts on offer.
---
Share
---