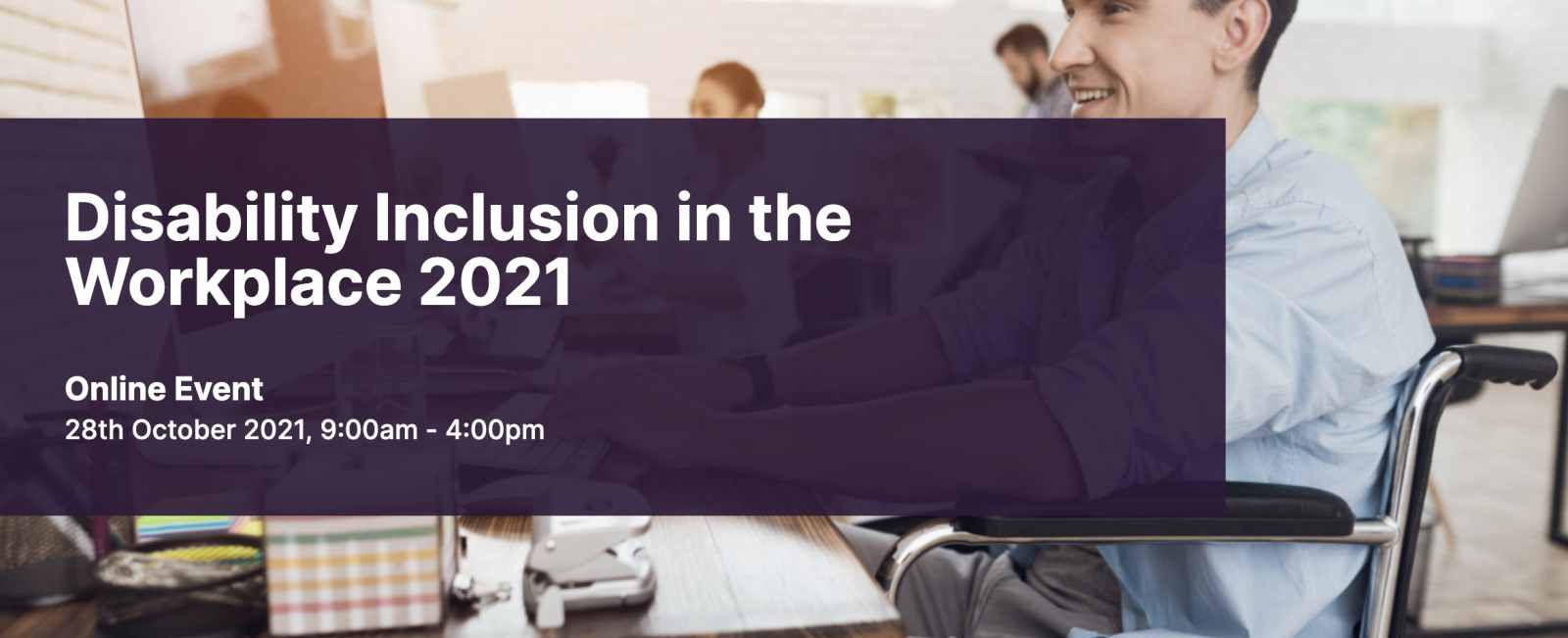 When is it?

28 October 2021, 9am BST
Where is it?

Online
The details:
1 in 5 individuals of working age in the UK are disabled or have a long-term health condition. According to data from the Office of National Statistics, only around half of disabled people (52.1%) aged 16 to 64 years in the UK were employed in 2020 (July to September 2020) compared with around 8 in 10 (81.3%) of non-disabled people.
On average, disabled people earn 15% less per year than non-disabled workers. The government's forthcoming National strategy for Disabled People aims to level up opportunity and achieve practical changes that will remove barriers and increase participation. According to a survey by the charity Leonard Cheshire, 71% of disabled people who were employed in March had their employment impacted in some way by the pandemic such as being furloughed, losing income, feeling at risk of redundancy, or losing their jobs.
This timely event will examine the key barriers facing disabled people in the workplace and how they can be removed to increase participation. Through a series of keynotes from policy makers and disability charities and case studies giving practical examples of innovation and improvement, the conference will cover the most pertinent issues currently being faced by disabled people in the workplace.
For more information and to sign up, click here.
---
Share
---