The Facilities & Workplace London Networking Club is exclusively for Facilities, Workplace & related professionals drawn from a broad cross section of organisations and disciplines. Tickets can only be purchased through an invitation. Learn more about the Facilities & Workplace Networking Club here.

Join us for a casual and informal evening, aimed at providing a comfortable environment for business people in our industry (or associated with it) to connect, discuss current topics, share ideas and build mutually beneficial commercial relationships. See a selection of typical attendees here.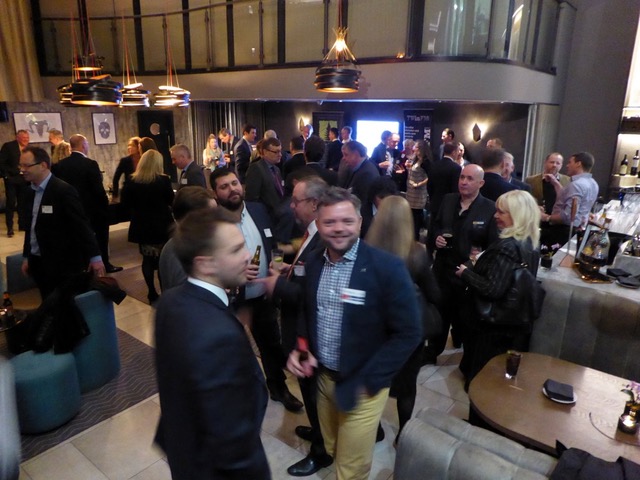 No Speeches or Talks
No Membership Fees
No Sales Presentations
Meet our Chief Editor
Food & Welcome Drink Provided

This month is proudly sponsored by Moneypenny and Johnsons Moving Services, uComply and Emerald Elevators.


Companies looking to cut switchboard costs and improve service levels choose Moneypenny. Briefed by you on your business, dedicated Moneypenny Receptionists operate on an overflow or fully outsourced basis knowledgeable about your business, they answer calls exactly as if based in your office.


For nearly 150 years, Johnsons Moving Services has been a family-owned company, helping a whole variety of individuals and businesses move to a new location. From removals, archiving and recycling to IT re-locations, from project management to complete fit-out and furnishing services, Johnsons offers a uniquely flexible and diverse range of removal services.


Ensure ALL your employee's are legal by using uComply's mobile & desktop uAuthenticate with in-built Home Office immigration guidelines. It ensures your Management Teams make the Right Choices everytime, wth Data Stored in Secure Servers eliminating a paper trail. Time is running out - The General Data Protection Regulation is now in force, protect yourself against breaches to personally identifiable data (PII). The implications of non-compliance are steep including heavy fines (up to €20 million) and even prosecution. uComply's system is compliant and it makes you compliant.

Emerald Elevators have been serving a growing and diverse client base for over 10 years. Started by Tony Parker and Giles Brennan they have over 60 years experience in the lift industry between them and the company growth has been solidly based on recommendation and the retention of people in key positions. They operate with a friendly and family orientated philosophy that stands out to clients. Phone calls are answered promptly and the aim is to have a friendly relationship with everyone to ensure the best possible service delivery.

Packages are still available, with a limited number on offer. Email laurence@twinfm.com or di.searle@twinfm.com for more information.

A limited number of tickets are available now, get your tickets here and be quick - we keep on growing and expect around 100 professionals, with more than 60% being Company Owners or Directors. That's almost two in every three attendees!
Please contact dave@twinfm.com if you currently sponsor or advertise with ThisWeekinFM and want to attend.

STRICTLY NO TICKET = NO ENTRY!

WHEN
Thursday 25th October 2018 from 16:30 to 19:30 (BST)
WHERE
M Threadneedle Street, 2-3, 60 Threadneedle Street, London EC2R 8HP - View Map
OTHER MEETING DATES
The Christmas Extravaganza - Wednesday 28th November 2018 - Details here
Thursday 28th February 2019 - Details here
Thursday 25th April 2019 - Details here
Thursday 27th June 2019 - Details here

Please feel free to contact us if you would like to sponsor any upcoming events: di.searle@twinfm.com or laurence@twinfm.com.

Thanks to Craig Shepheard / FM Expert for photography.
Videography provided by Round-Turner Visuals.