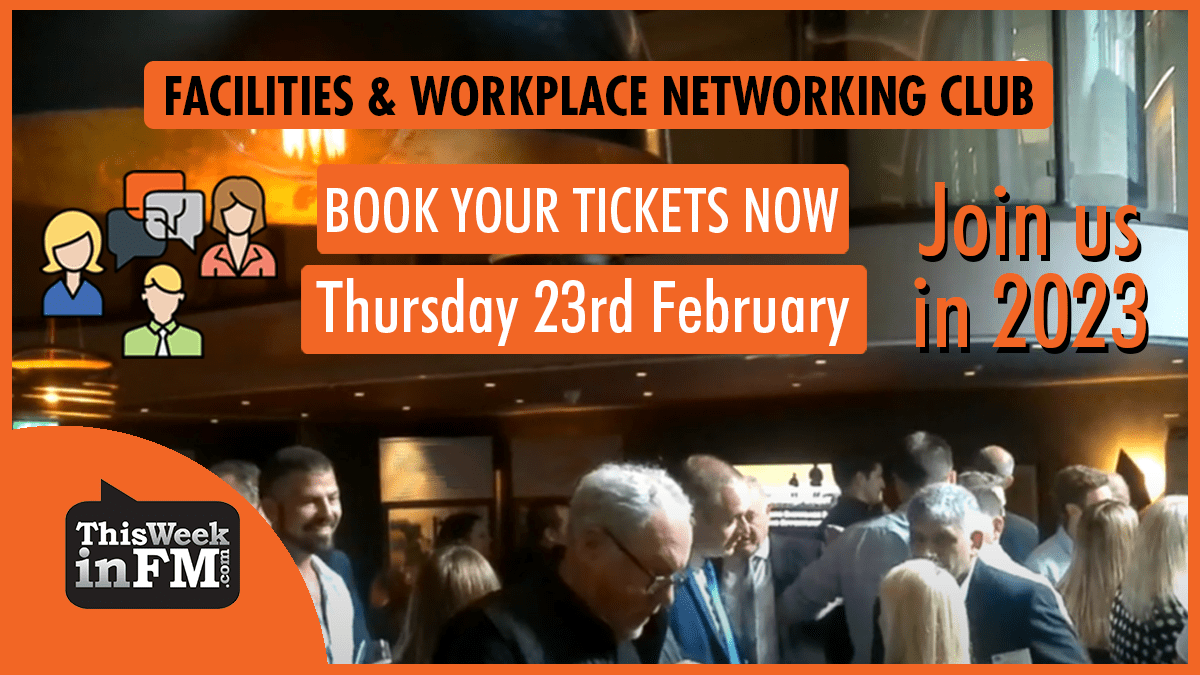 WHEN
Thursday 23rd February 2023 from 16:30 to 19:30 (BST)
WHERE
M Threadneedle Street, 2-3, 60 Threadneedle Street, London EC2R 8HP

The Facilities & Workplace London Networking Club is exclusively for Facilities, Workplace & related professionals drawn from a broad cross-section of organisations and disciplines. Learn more about the Facilities & Workplace Networking Club here.
A limited number of tickets are available now, book your place here and be quick - we keep on growing and expect around 100 professionals, with more than 60% being Company Owners or Directors. That's almost two in every three attendees!

Join us for a casual and informal evening, aimed at providing a comfortable environment for business people in our industry (or associated with it) to connect, discuss current topics, share ideas and build mutually beneficial commercial relationships. See a selection of typical attendees here.



No Speeches or Talks
No Membership Fees
No Sales Presentations
Meet our Chief Editor
Food & Welcome Drink Provided

This month is proudly sponsored by CBRE, Churchill Services, icSynergy and Xenon Pest Prevention & Control. More Sponsors will be announced soon.

Global Workplace Solutions (GWS) is a division of CBRE which supports occupier clients of all sizes, through facilities management, project management, advisory and transaction services. Our mission is to redefine the 'workplace', because we believe every place of work can become a competitive advantage.
Churchill Services is a group of expert businesses within the FM and compliance industries that has the ability and freedom to operate in a way that always delivers the right results for our customers. Each sector leading business in the group - cleaning, security, catering, and environmental - has its own core purpose to improve the environments it delivers in, all contributing to our principal philosophy of doing the right thing.
icSynergy is an experienced energy management solutions provider with a proven track record in helping businesses reduce their energy demands through typical intelligent technology interventions. Combined with our full-scope energy saving solutions, businesses can save 5-10% on energy costs immediately and meet the requirements of the ISO 14064, ISO 50001, ISO 15927 and DIN EN 16247 regulations.

Xenon Pest Prevention & Control is committed to the most environmentally friendly methods of Pest Control matched with the highest quality of service. All working practices and equipment used are focused on the prevention of infestations and designed to reduce the need for extermination of pests where possible.

Packages are still available, with a limited number on offer. Email gary.hale@twinfm.com or dave@twinfm.com for more information.
Please contact dave@twinfm.com if you currently sponsor or advertise with ThisWeekinFM and want to attend.

STRICTLY NO TICKET = NO ENTRY!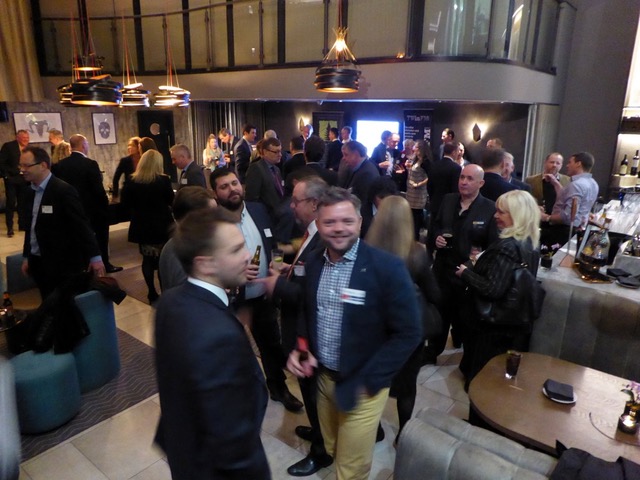 WHEN
Thursday 23rd February 2023 from 16:30 to 19:30 (BST)
WHERE
M Threadneedle Street, 2-3, 60 Threadneedle Street, London EC2R 8HP - View Map
OTHER MEETING DATES
Thursday April 27th 2023 - Details here
Thursday June 29th 2023 - Details here
Thursday August 31st 2023 - Details here
Thursday October 26th 2023 - Details here
Please feel free to contact us if you would like to sponsor any upcoming events: gary.hale@twinfm.com or dave@twinfm.com.
No more than 2 employees per company permitted.
---
Share
---