Join ISSA for the European Golf Day on 22 August, 2018 at the Toft Hotel and Golf Course, at Toft, Bourne, Lincolnshire.
Acclaimed as the friendliest and most convivial of all the cleaning industry golf days.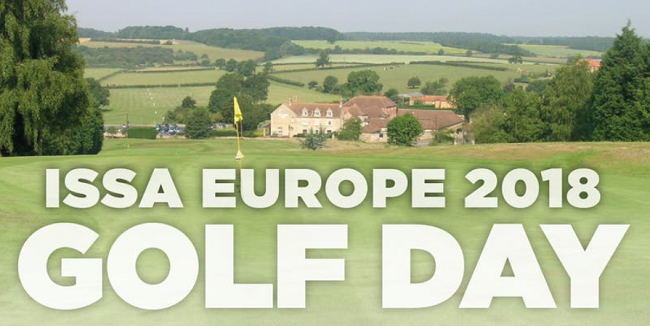 Meeting Time: 9.30 am
Tee Time: 11.00 am
Dinner: 5.00 pm
The format for the ISSA Europe 2018 Golf Day will be an 18-hole Stableford competition. Players will be welcomed with a hot bacon roll served on arrival. And you can top off the day with an after-match meal, during the golf prizes presentation.
The golf course, at over 6,368 yards, includes four par threes and three par fives. This presents a worthy but enjoyable challenge for golfers at all levels.

Networking only?

Non-golfers are welcome to join us to network and dine at the Toft Hotel at 5.00 pm. Come and establish new international contacts, connect with peers, industry experts, as well as ISSA members and representatives. Limited seats available.

Registration

Golf Day Registration Fee: £70,00 per person (including dinner and processing fees)
Dinner only at the Toft Hotel Fee: £35,00 per person (including processing fees)
Deadline: 31 July 2018.
---
ISSA - The Worldwide Cleaning Industry Association

ISSA is the leading trade association for the cleaning industry worldwide with a membership of more than 9,200 members worldwide, around 1,500 in the Europe, Middle East and Africa (EMEA) region. We are home to distributors, manufacturers, manufacturer representatives, building service contractors, in-house service providers, and associated services. We endorse our members and their employees to make valuable contacts through the industry's largest cleaning shows.
Our association assists to increase members' professionalism and success through its popular global website, www.issa.com and the portal for the EMEA region, www.issa.com/emea, where business tools, educational products, industry standards, publications and services specifically focus on the professional cleaning industry are offered to our members and their employees. It is through these initiatives that ISSA helps our members demonstrate the true Value of Clean to their varied constituents so that they can change the way the world views cleaning.
The association is headquartered in Northbrook, IL, USA, with regional offices in Mainz, Germany, and Shanghai, China.
Contact ISSA's helpful EMEA staff if you have any questions or to learn more:
Email: emeaservice@issa.com
Phone: +49 6131 6367821