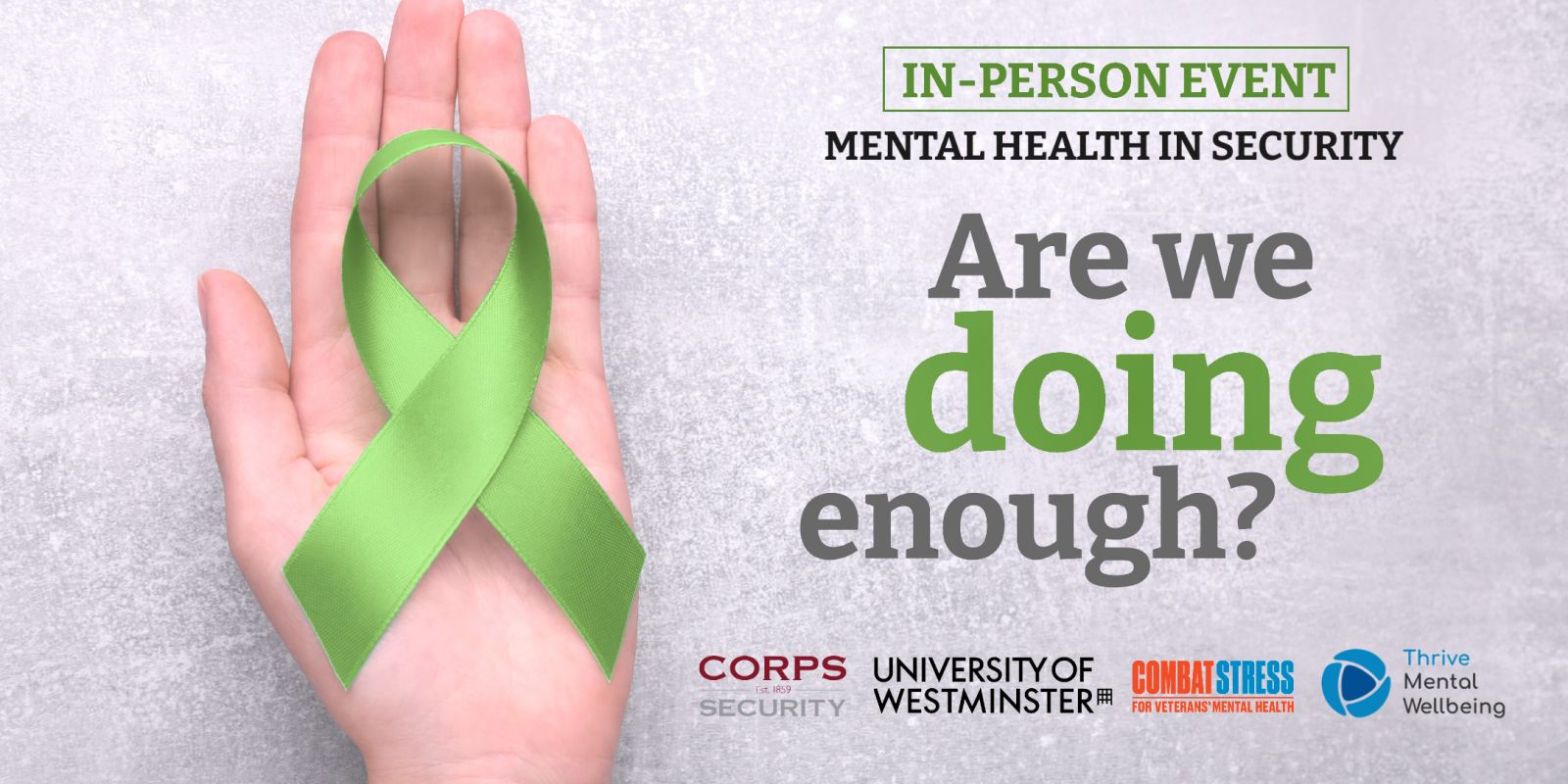 When is it?
10 October
14:00
Where is it?
The In & Out (Naval and Military Club)
4 Saint James's Square London SW1Y 4JU
The details:
Addressing the effect of poor mental wellbeing in security needs to remain a primary focus for leaders in the sector. Therefore, we are delighted to be holding a follow-up to our Mental Health - Security's Invisible Enemy event in May, this October, to maintain the momentum and keep the conversation about these vital issues at the forefront in the minds of leaders across the sector.
During this event, we will provide an update on the activities planned and undertaken concerning the agreed pledges from the last meeting. Additionally, once again, we will have a raft of dedicated speakers imparting their knowledge about mental health and how we, as leaders, managers, and business owners, can understand and take action to protect our colleagues and break the stigma.
Once again, we are privileged to have partnered with incredible specialists in the field who will be talking on the day, including the University of Westminster, Combat Stress and Thrive Mental Wellbeing.
Alongside 20-minute presentations from our experts, our host will chair a panel discussion and Q&A at the end to answer your questions.
The event is from 14:00-16:00, with Networking and Refreshments from 16:00-17:00.
FIND OUT MORE AND REGISTER NOW
---
Share
---