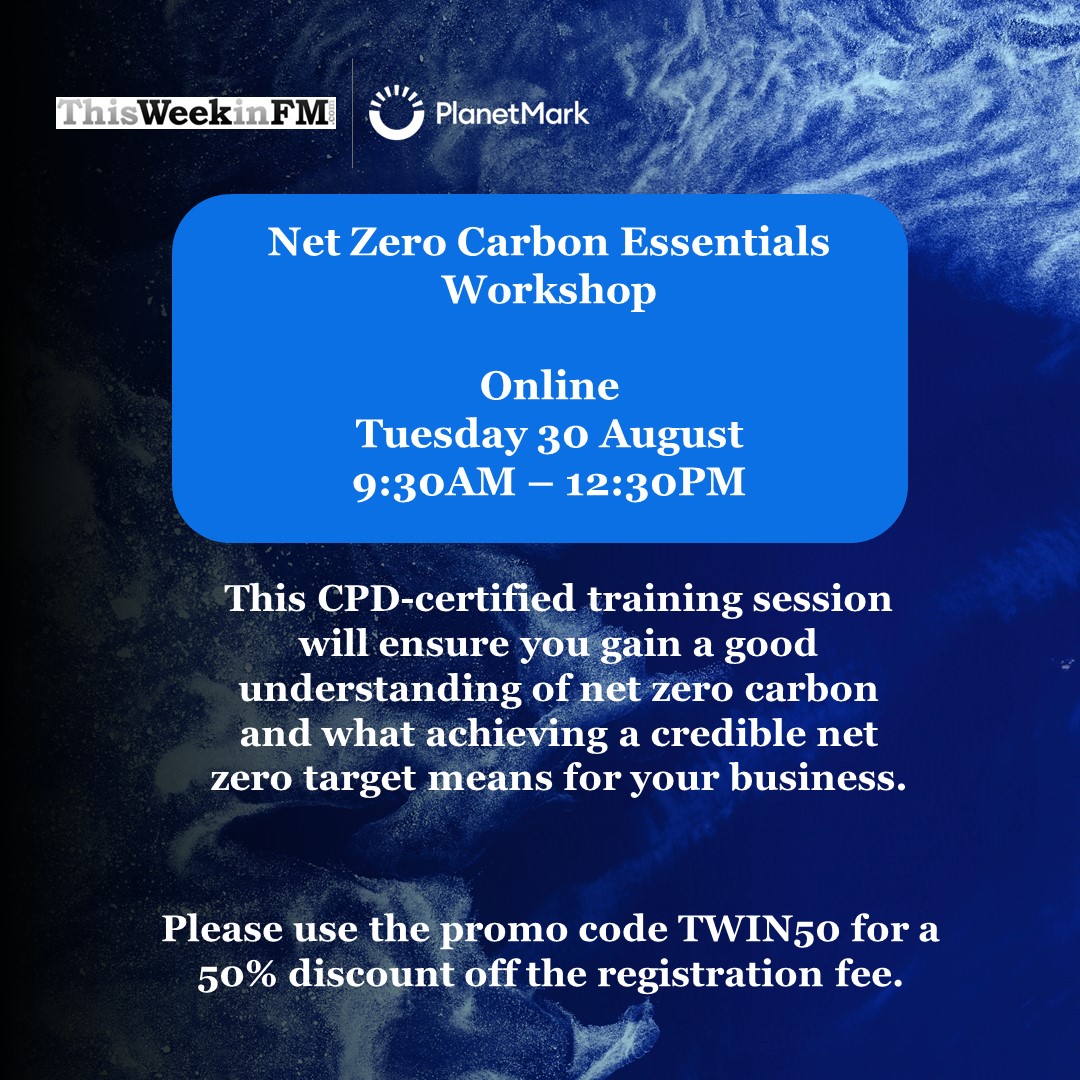 When is it?
30 August 2022
9:30 – 12:30 BST
Where is it?
Online
The details:
This CPD-certified training session from Planet Mark will ensure you gain a good understanding of net-zero carbon and what achieving a credible net zero target means for your business.
Use the code TWINFM50 to get 50% off the event
This workshop will:
Demystify jargon and provide you with a thorough understanding of commonly used terminology relating to net zero carbon, such as emission scopes, carbon offsets, carbon neutral and more.
Provide you with an overview of the main drivers for why businesses seek to set net-zero targets and take immediate action.
Provide you with the opportunity to reflect on the main sources of carbon emissions in your business, and what could be done to reduce them.
Introduce the UN-backed Race to Zero campaign so that you understand what's entailed in making a net zero pledge through the Planet Mark website.
Participants will be issued a certificate of training, along with tools and resources. You will receive a Sustainability Plan template, Emissions Sources template, a Pathway to Zero calculator, along with a copy of the presentation.
GET YOUR 50% OFF TICKET NOW USING CODE TWINFM50%
---
Share
---