The BTCC is back for its 60th anniversary season, with some of the closest and most exciting racing you'll see all year and ThisWeekinFM is proud to be involved by sponsoring Matrix Motorsport, creating awareness for the Facilities & Workplace sectors.
The Renault UK Clio Cup heads into 2018 aiming to build further on the rise in popularity that it has enjoyed in the past three seasons. This series is, in a word, 'intense'! The drivers are evenly matched and the cars identical - the result is some of the most exciting racing on the BTCC support bill!
Following the Cup's first four races, the fifth and sixth rounds are set for Saturday 19th and Sunday 20th May at Thruxton.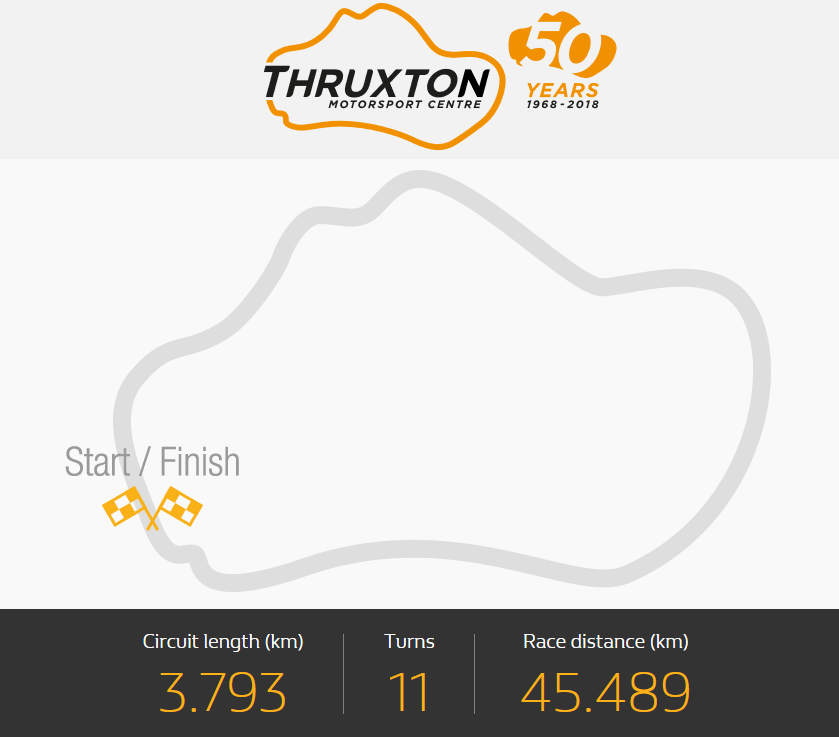 Race Schedule
Rounds 1 & 2 - Brands Hatch Indy - was on 7th to 8th April.
Rounds 3 & 4 - Donington Park National - was on 28th to 29th April.
Rounds 5 & 6 - Thruxton - tickets still available!
Rounds 7 & 8 - Oulton Park Island - 9th to 10th June - details available here.
Rounds 9 & 10 - Croft - 23rd to 24th June - details available here.
Rounds 11 & 12 - Snetterton 300 - 28th to 29th July - details available here.
Rounds 13 & 14 - Rockingham - 11th to 12th August - details available here.
Rounds 15 & 16 - Silverstone National - 15th to 16th September - details available here.
Rounds 17 & 18 - Brands Hatch Grand Prix - 29th to 30th September - details available here.

The Cup In Numbers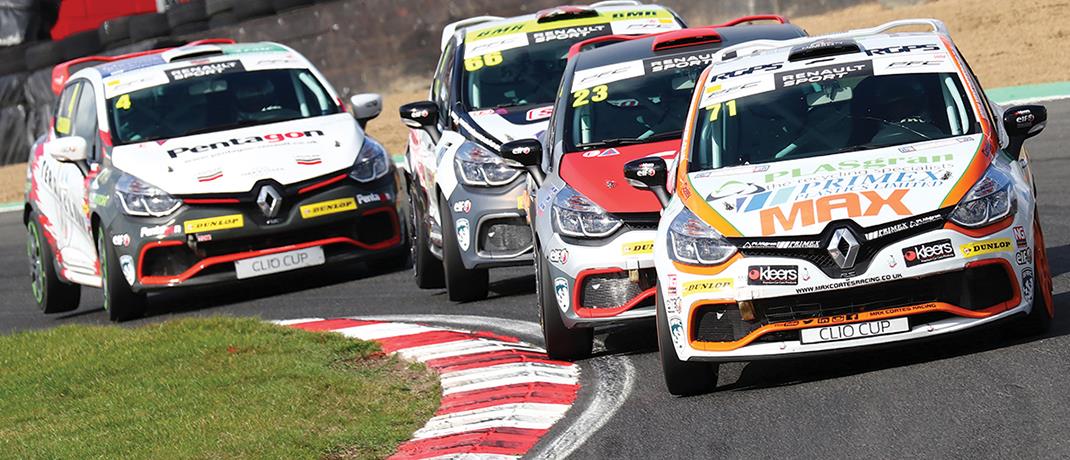 All 18 of the UK Clio Cup's races will take place at the British Touring Car Championship's high-profile events which in 2017 attracted a total of 385,100 people and a record 144.5 hours of live free-to-air coverage on ITV4. Races were also streamed live on the ITV.com website – thereby adding to the potential audience reach via handheld devices.
2017's UK Clio Cup was the fastest in history, as witnessed by an astonishing 14 new qualifying and race lap records. A return to Michelin tyres certainly played a hand as did one of the most competitive grids in memory.