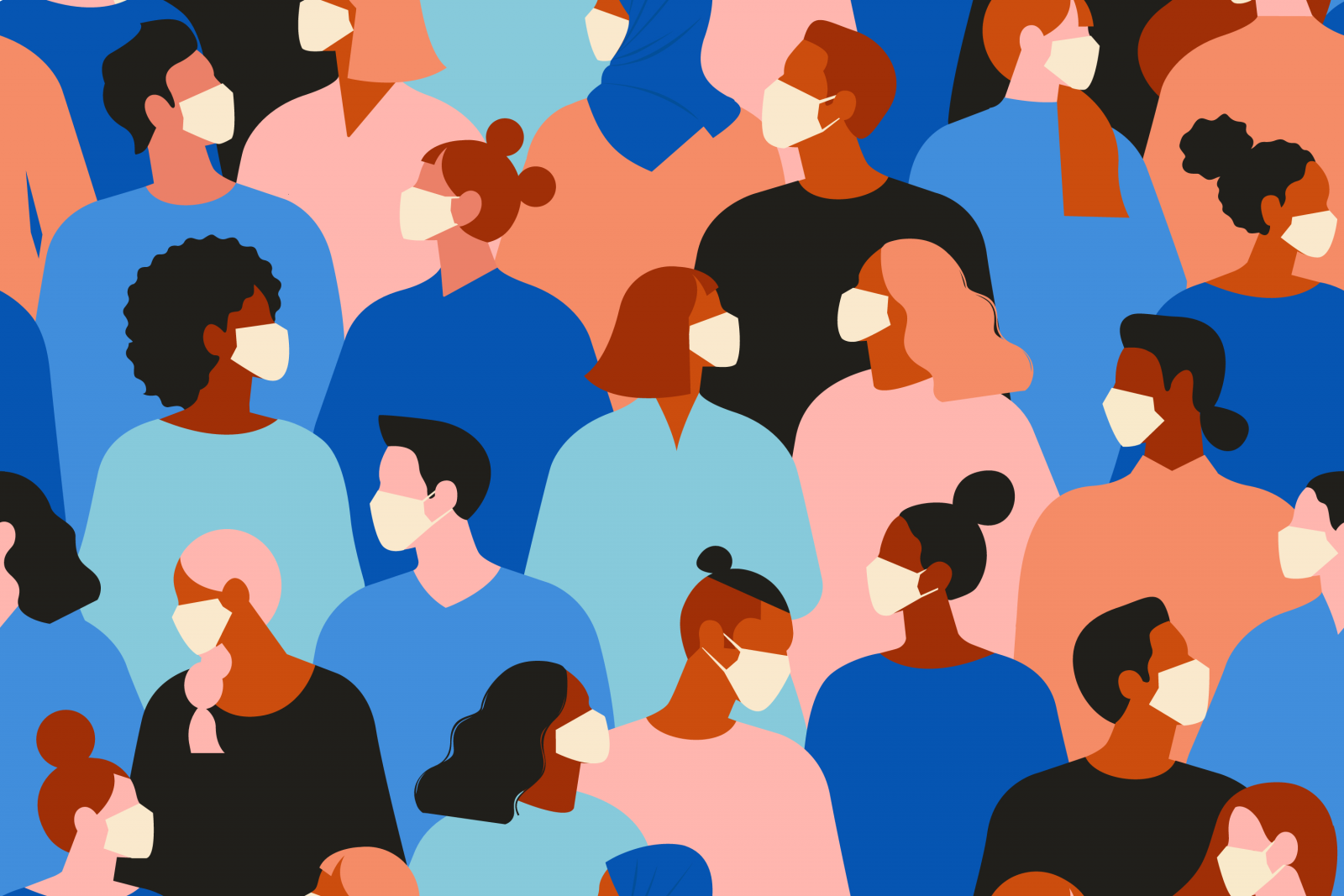 How safe would you feel arriving at a workplace to find a reception that instantly signals to you it's not safe for you to be there? - never mind the challenges of the commute. Cycle or walk to work they say; easier said than done when living 20 miles outside of the City, dropping children off on the way and arriving at a Workplace with limited: cycle paths, bike storage, limited personal storage and no changing rooms or showers.
Then comes the questions about how to handle the bottlenecks and high touch points: reception areas, push plates, speed lanes, lifts, narrow corridors, bathrooms, water coolers and coffee machines, canteen spaces, breakout spaces and hotdesks.
Technology such as Vgreet ensures visitors get in and out of buildings safely and efficiently by automating the entire process. Simply tell Vgreet to check in, which then scans the visitors 'core' temperature and activates the QR reader so that the user can scan their QR code and automates the entire handsfree process within seconds - checking visitors in, notifying their hosts, informing the visitor of what meeting room they're in and dynamically showing them where to go.
If at any point the visitor requires help, they simply state help and Vgreet automatically connects them to a remote receptionist face-to-face via video, keeping front line staff out of harm's way. This streamlined and people centric approach ensures that peace of mind we all want and need. www.vpodsolutions.com.
With social distancing and therefore reduced occupancies, assigned desking is not going to be viable for everybody. We all use technologies to make our lives easier; it's time we fully embraced workplace technologies in the same way.
Organisations have enough challenges around hotdesking without the mantra of 'It's the end of Hotdesking' being flouted. That dreaded moment you have no seat or worst still, the seat next to the noisy canteen, the window with the glaring sun or next to somebody who talks extremely loud on the phone all day and eats their food like a piranha.
The Condeco desk booking solution allows organisations to control what desks are booked, on what day and by who; this supports the management of social distancing, controls occupancy levels and ensures the people who do the tasks which are business critical get first refusal. You can manage the sanitisation of desks between uses and if somebody did fall ill; you can use the system to contract trace. Any ad hoc users, can book so via the Vgreet, touch free, simply by saying book a desk / room and then scanning their staff RFID pass. Hotdesking isn't dead; we just need to stop kneejerk headline grabbing statements, ask why and find solutions. www.condecosoftware.com.
Just how prepared are we to embrace the 'Digital Upgrade' that the IWFM report 'Embracing Technology to move FM forward' cited?
Condeco carried out research last year which found the biggest challenges that organisations will face within the next 12 months are digital transformation and the adoption of new technology. When asked how prepared for digital transformation organisations were, these figures would suggest that 80% of businesses were not ready to be told to work from home for the foreseeable.
There's a difference between being safe and feeling safe. Workplace Safety consists of: Physical, Psychological, Social, Emotional, Moral and Health Safety. What is clear from the current circumstances is that Technology has a massive part to play in getting people back into the Workplace safely; whilst feeling safe.
People Analytics, Cloud Computing, AI, Contact Tracing, Phone Apps, Smart Lockers, Air Quality, Hygiene, Virtual Assistants, Thermal Imaging Cameras, Visitor Management Systems, Access Control, Desk Booking, Meeting Room Booking, Wayfinding, Digital Signage, Occupancy Sensors, Insights Dashboards, Building Management Systems, Asset Tracking and even 3D printing!
There will be good things to come from this awful situation; the spotlight on our keyworkers, the random acts of kindness and community spirit, our climate, the realisation that things and places aren't what make us happy; it's the people around you.
As you plan the return to work, people should be at the start, middle and end of your thoughts. How better to do that then embrace the technology that exists to ensure your people ARE safe and FEEL safe.
Article by
Simone Fenton-Jarvis BSc MBA FIWFM
Workplace Services Consultancy Director