Mitie Named as Endometriosis Friendly Employer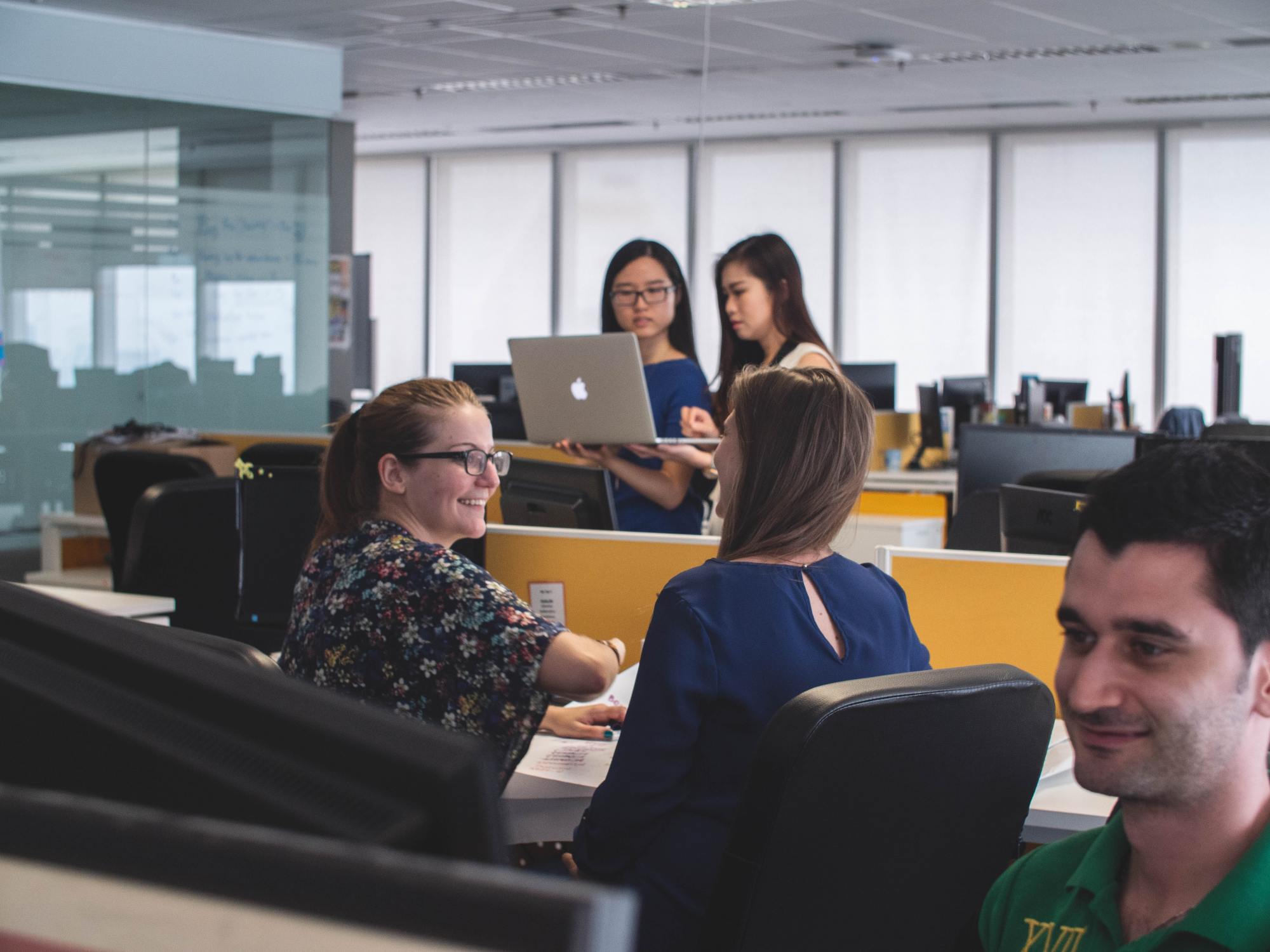 07 March 2022 | Updated 09 March 2022
Mitie is among employers helping to end taboo around menstrual health during Endometriosis Action Month by joining the scheme by Endometriosis UK.
Many women say they would be concerned about discussing menstrual health issues with their employers, even as the country as a whole has become more open with colleagues about their health, new data shows.
The charity Endometriosis UK, which is currently marking Endometriosis Action Month - March 2022 - says that the polling shows the importance of employers understanding endometriosis and breaking the taboo about the disease.
What is Endometriosis?
Endometriosis is a common, sometimes debilitating but often-ignored gynaecological disease affecting one in ten women and those assigned female at birth from puberty to menopause, and the impact may be felt for life. As well as chronic pelvic pain and painful periods, symptoms include pain during or after sex, painful bowel movements or pain when urinating, difficulty getting pregnant and fatigue. Those with the condition often have their symptoms dismissed or ignored, and it takes an average of eight years to get a diagnosis in the UK, a figure that hasn't changed in a decade.
A survey of 2,000 people conducted by Censuswide shows:
60 per cent of women aged 16-24 and 56 per cent of those aged 25-34 would be concerned discussing the condition with their employer if they were taking time off due to painful periods and chronic pelvic pain
Across all age groups, 47 per cent of all women said that that would be a concern, while 39 per cent said 'no' and 14 per cent answered 'not sure'
When asked about taking time off for a generic health condition, with the question not mentioning periods, the figure drops to 40 per cent of women and 35 per cent of men
This is despite a shift towards more openness around health at work – 46 per cent of Brits saying that COVID-19 has meant they are now more likely to discuss their health and wellbeing openly at work. Only five per cent said they were less likely, and 49 per cent said there was no change since before the pandemic.
Collaborating for Awareness and Progress
"I'm delighted that such a diverse range of organisations have already joined the Endometriosis Friendly Employer scheme and are tackling taboos around menstrual health and endometriosis every day."

– Emma Cox
CEO, Endometriosis UK
Since it was launched in 2019, the Endometriosis Friendly Employer scheme has been joined by over 80 public, private and non-profit organisations of all sizes. These employers commit to developing a work environment and culture that enable employees with endometriosis to thrive at work.
Among them is the water company Severn Trent. Neil Morrison, HR Director, Severn Trent Plc, said: "As conversations surrounding endometriosis have ramped up both within our business and across wider society, we've begun to notice just how many of our colleagues are actually affected, whether directly or through their family or friends.
"We have a duty of care to make sure everyone is aware of the condition and understands the impact it may have on colleagues, particularly during the working day. We're proud to have signed up to the Endometriosis Friendly Employer Scheme to offer the best support possible to those affected and have put together a guide for colleagues to refer to, hosted an internal podcast and started conversations to help break down the taboo around endometriosis and menstrual health."
Sim Sian, Head of Equality, Diversity and Inclusion at another member of the scheme, Mitie, said: "As one of Britain's biggest employers, we're committed to creating a company culture where everyone can thrive. With endometriosis and other menstrual health issues affecting many of our colleagues, we are proud to be an Endometriosis Friendly Employer and helping to break taboos around discussing these conditions in the workplace. Through our dedicated Managers' Guide, we are educating and highlighting the support available, as well as encouraging a wider conversation about women's health issues and the impact they may have on our colleagues' lives."
Emma Cox, CEO, Endometriosis UK, said: "I'm delighted that such a diverse range of organisations have already joined the Endometriosis Friendly Employer scheme and are tackling taboos around menstrual health and endometriosis every day. By showing their employees they are valued and can expect support and reasonable adjustments to help those with endometriosis and menstrual conditions succeed at work, these companies are likely to have a more engaged workforce and more effective staff.
"It's great that more of us are happy to discuss health and wellbeing at work having lived through the challenges that COVID-19 brought. But I worry that those with endometriosis might not benefit from these changes due to the long-standing stigma around periods and menstrual health. Companies tackling that taboo are taking a great step forward for their staff, organisation, and society."
Picture: women chatting over work. Image credit: Unsplash.
Article written by Bailey Sparkes | Published 07 March 2022
Share
---
---