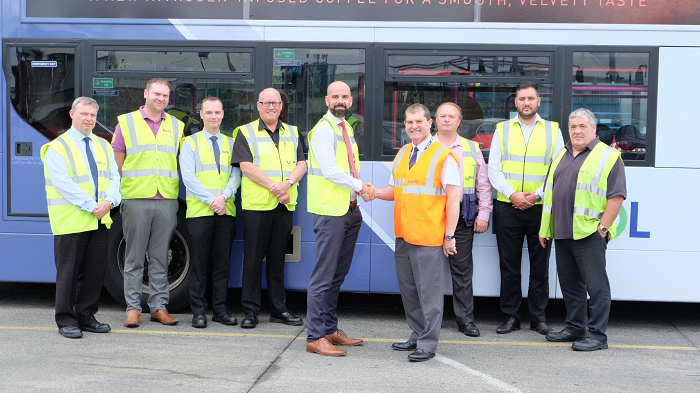 19 September 2018
Sasse Group has been awarded two more contracts with First Bus UK over 5 years, to provide cleaning and support services to its fleet and ancillary properties across the West of England and Midlands.
The new multi-million pound contracts build on a partnership that started in 2016 when Sasse won the First Bus depot in Bristol followed by year the entire region in Essex with its five bus depots.
Under the new contracts Sasse will provide cleaning, shunting, fuelling and other support services to 8 bus depots with a total fleet size of 690 vehicles. The deal also includes the cleaning of the depots itself and ancillary properties.
Benny Wunderlich, Managing Director Sasse UK said: "Over the past two and a half years we've developed a fantastic and smooth working partnership with First Bus by providing service excellence that built on mutual trust and respect. It is great to see how Sasse's transport division continues to experience significant growth within the UK's bus industry, a result of our professional and innovative services."
Picture: Benny Wunderlich, Managing Director Sasse UK (middle, left), James Freeman, Managing Director First West of England (middle, right)
Article written by Robin Snow | Published 19 September 2018
Share
---
---