Helping The Fish By Dishing Out Chips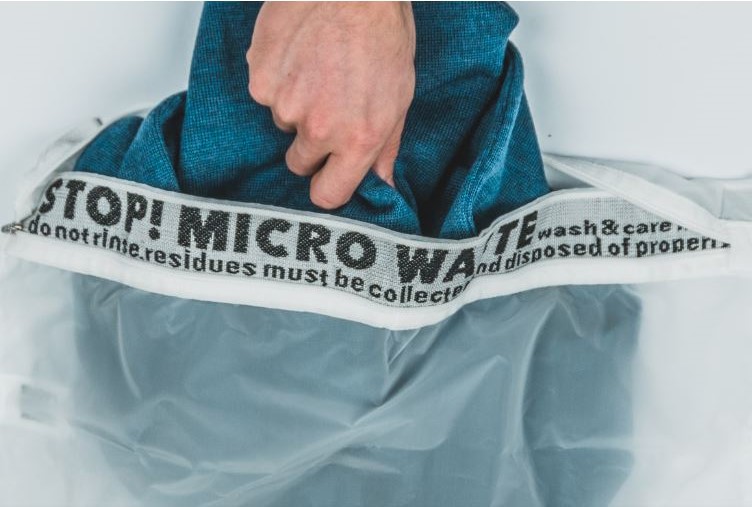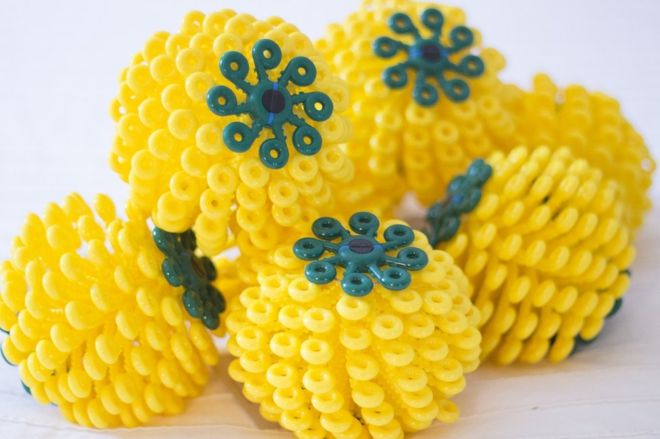 Gary Fage says you need to buy better quality cloths to stop microfibres finding their way into our fish suppers - and two inventions are seeking funding to help capture microfibres at the laundry stage.
Microplastics, as the name implies, are so tiny they can easily move through sewage treatment plants and end up in the ocean. Unlike natural fibres, such as cotton or wool, synthetic fibres do not biodegrade.
To understand how small microplastics can be, consider that a strand of hair is 70 microns wide, we can see down to 40 microns with the naked eye and a red blood cell is 8 microns. The fibres that have been found in ocean samples and marine creatures are 60 down to 3 microns.
Numerous studies have shown that small organisms readily ingest microplastics, introducing toxic pollutants to the food chain. Researchers have found high numbers of fibers inside fish and shellfish, the very same fish that end up on our dinner tables.
Microfibre cloths
There are trillions of pieces of tiny fibres flowing into the oceans via our washing machines. Our clothing is breaking up and sending microfibres (made of plastic and chemical-covered non-plastics) into our drains. And for those of us connected to the cleaning industry we are compounding the issue with the popularity of cheaper versions of microfibre cloths.
Microfibre cleaning cloths have undoubtedly had a positive effect on the environment by cutting down of the amount of cleaning chemicals we use. However, using cheap poorly manufactured microfibre could well be doing more damage than more expensive models.
Least harm
Shelie Miller, an associate professor in the School for Environment and Sustainability at the University of Michigan says: 'Stick with high-end microfibre cloths. There are some thoughts that if you buy the higher quality product, it's not going to degrade as quickly. They are great in a couple of ways - you'll use it a lot longer and it's also less prone to shedding of fibres'.
Nordic Swan
I believe that one of the ways to ensure you are buying an environmentally sound product is to look out for the Nordic Swan Ecolabel mark.
What is a Nordic Swan Ecolabel microfibre cloth?
Nordic Swan Ecolabelled microfibre products are amongst the least environmentally harmful available. The products fulfil stringent requirements on the health and environmental characteristics of constituent materials as well as quality and performance. They offer first-rate cleaning performance with or without the use of cleaning chemicals. They are durable (providing longevity) and contain limited amounts of environmentally hazardous and harmful substances. They contribute to lowering emissions to water and the air in use and in manufacture. They are also gentle on the surface being cleaned.
On the Nordic Swan Ecolabel website is a list of a number of reasons why we should be using accredited products. to find out more - Click Here
Greater cost?
Microfibre cloths with environmental accreditation are more expensive than standard products, however they offer longevity with claims that they will easily withstand over 600 wash cycles. Many environmentalists claim that sustainable options will ultimately reduce costs, this seems to bear out that thinking.
Microfibre laundry
One of the main barriers to change for many cleaning contractors is the lack of washing facilities on smaller sites. In order to combat this issue, we plan to introduce a specialist microfibre laundry service in the New Year, this would see regular site collection and replenishment of soiled microfibre cloths and flat mops.
Win-win?
It appears to me that with a slight change to current working practices, forward thinking business can not only help improve the environment but potentially reduce their overheads - Gary Fage, Janitorial Express.
Balls to Microfibres
A simple invention could help restrict the amount of microfibres reaching sewage systems from washing machines - and thus ultimately, stop them from being flushed into the seas around our shores and on in to the greater oceans worldwide.
Rachael Miller is the inventor behind the Cora Ball simple, yet special, gadget for capturing the microfibres that come off clothes and cloths in the wash.
The Cora Ball is a 10cm diameter rubber ball made from recycled material that the imitates the structure of coral in the ocean. It will capture up to 33 per cent of fibres from every wash.
Unfortunately, sewage treatment plants will not capture the rest of the circa 700,000 microfibres released from the average household wash - fleeces and cheap socks are the main culprits.
Crowd funding has allowed Miller and her husband to manufacture and sell over 16,000 Cora Balls in the last year. The company is still so small it has a hosted website featuring some really interesting content from third parties - definitely worth a read - Click Here
Guppyfriend
Another crowd funded solution and selling rather well on Amazon is the Guppyfriend. To see more - Click Here
Guppyfriend is a German invention and supports (in English) STOP! MICRO WASTE, a non-profit initiative from Berlin, dedicated to providing information about the smart use of plastic - how to avoid, replace and re-use - Click Here
Picture: A Guppybag and some Cora Balls.
Article written by Gary Fage & Cathryn Ellis
Share
---
---