New Bag is Ab Fab For Girls that Bin Not Flush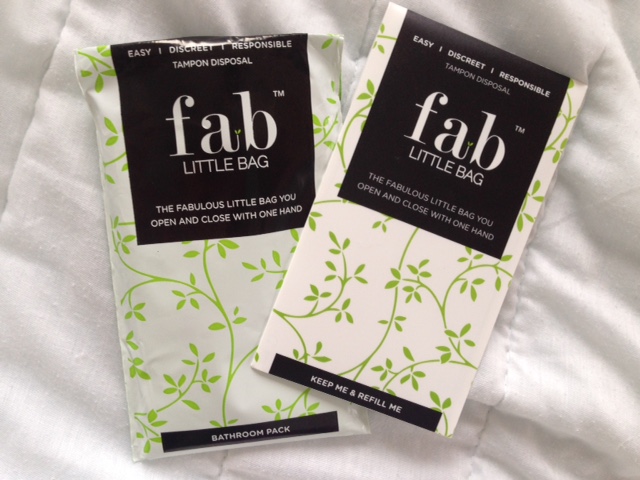 A new partnership between PHS Group and FabLittleBag is helping businesses to address the environmental issues associated with the disposal of their sanitary waste, highlighting the need to 'be a Binner not a Flusher'.
On average, it's estimated that women flush 2.5 million tampons, 1.4 million sanitary towels and 700,000 panty liners down our toilets, daily*. These block sewers, causing overflow of sewage and sanitary products into our waterways, meaning they end up on our beaches or in our rivers and seas, where they take hundreds of years to break down.
FabLittleBag's sanitary disposal bags are proven to convert die-hard 'flushers' into 'binners'. In trials with parental advice website, Mumsnet, sponsored by Anglian Water, 97% of 'flushers' converted to binning after just one month's use.
Paul Doble, Chief Commercial Officer for PHS Group, said: "By helping businesses provide the right products for their customers, we can help them to improve their environmental performance and reduce costs.
"The benefit of FabLittleBag is two-fold. Firstly, it provides women with an easy way of binning tampons and pads, preventing blockages in pipes and sewers, which are a significant and avoidable cost to businesses and water companies. Secondly, it prevents this waste stream from polluting our seas. Thanks to our patented LifeCycle process, we are also able to divert this waste stream away from landfill."
Sanitary products, nappies and incontinence products (known as absorbent hygiene waste products) are a traditionally difficult to dispose of waste stream. PHS' LifeCycle process is the first to operate cost-effectively and on an industrial scale in the UK. It converts highly absorbent hygiene products into Refuse Derived Fuel (RDF), which is then supplied to the alternative energy market both in the UK and in Europe. RDF is typically burned in biomass plants to produce electricity and hot water, either for municipal power systems, the National Grid or individual companies.
Martha Silcott of FabLittleBag, said: "Many women have no idea that their flushed tampons and pads can have such a negative environmental impact but on the scale we're talking about, it's a huge problem. One way we can encourage women to bin is to provide easy-to-use products. There has been little innovation around sanitary product disposal until now and binning them has been a messy and off-putting process.
"FabLittleBag has a patented design, meaning it opens with just one hand and it hygienically seals away the sanitary items. It also prevents leaks, smears and odour, and stops waste from sticking to the sides and lids of sanitary bins. It transforms sanitary disposal into something that both feels good and does good."
Dispenser
PHS will offer FabLittleBag and its dispenser as part of its washroom product range from October 2018, making it easier for businesses to dispose of their hygiene waste in an environmentally responsible way.
*Figures sourced from Natracare and the Marine Conservation Society research.
Picture: FabLittleBag is helping businesses to address the environmental issues associated with the disposal of their sanitary waste.
Article written by Cathryn Ellis
Share
---
---