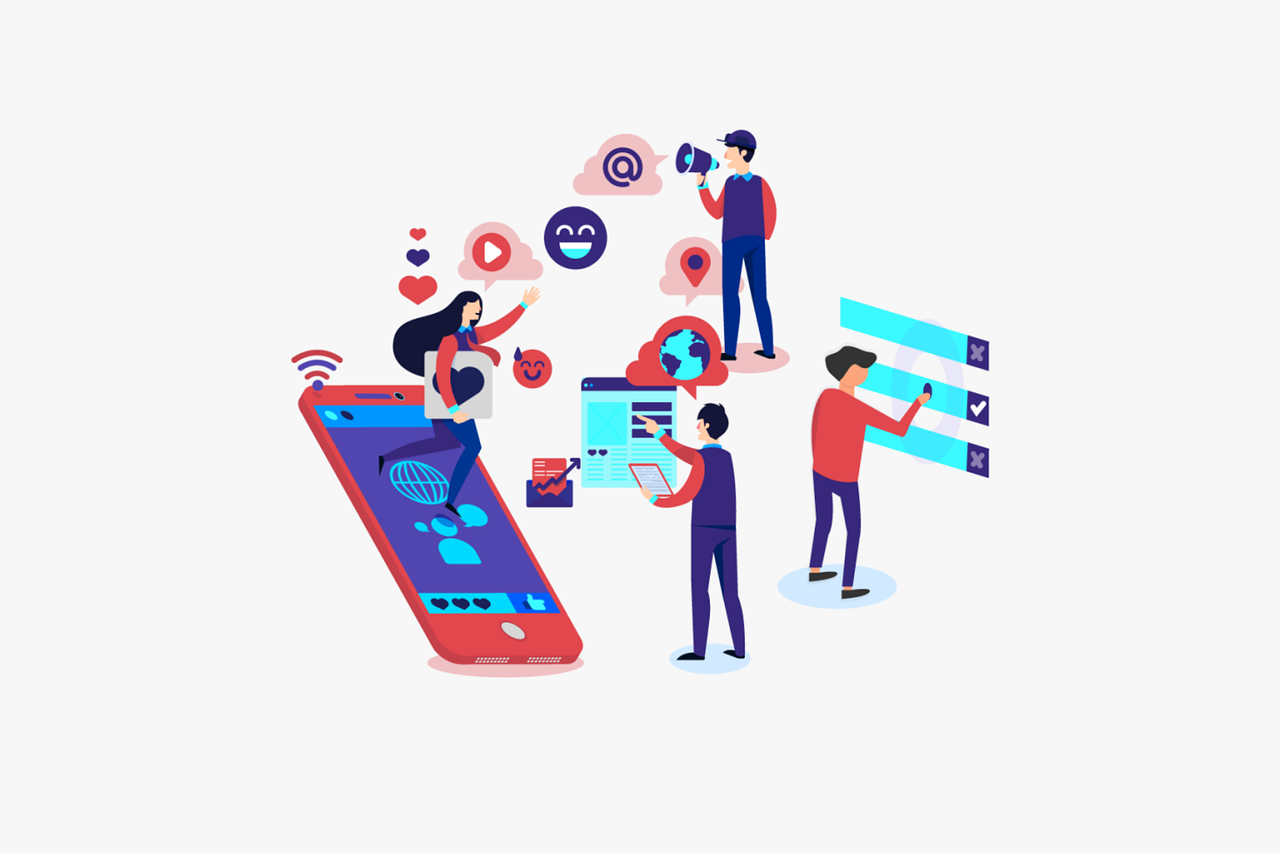 26 November 2020

As companies reprioritise and restructure, more impact management and CSR reporting responsibilities are falling within the facilities team's remit. But gathering a plethora of performance information can be a daunting task and reading a lengthy report is equally so. Here's our guide to ensuring your report is simple to compile, accessible and effective.
Ever since the 2015 Paris Agreement, a landmark deal to combat climate change and prioritise a low-carbon future, corporate social responsibility reporting has been embedded in commercial life. This year, The World Business Council for Sustainable Development, together with its more than 200 global leading member companies, tightened its criteria for membership, focussing on the climate emergency, nature loss and inequality.
According to the Global Reporting Initiative, a CSR report can be defined as follows:
"A sustainability report is a report published by a company or organisation about the economic, environmental and social impacts caused by its everyday activities. A sustainability report also presents the organisation's values and governance model, and demonstrates the link between its strategy and its commitment to a sustainable global economy."
As well as being considered "the right thing to do", good CSR credentials also affect recruitment and talent retention, as well as being an influencer in purchasing decisions and tendering.
Business News Daily defines good CSR as a type of business self-regulation with the aim of being socially accountable: "There is no one 'right' way companies can practice CSR; many corporate CSR initiatives strive to positively contribute to the public, the economy or the environment."
As the UK heads towards its 2050 net-zero carbon target, how can such a huge amount of data and metrics be best combined to make a useful and impactful report?
Provide a Clear Business Overview
Taking the time to contextualise your CSR report helps to give the reader an overall understanding of the businesses' operations and activities. This may seem like unnecessary work, as you may feel that the information given in such an overview is probably already known by most of the people reading it. But it's important to help set the context for the rest of the report. It also serves to reinforce and remind readers of specific information that the report will detail later.
PwC recommends that you present your operations and your value chain in a concise one-two page overview, considering carefully about where sustainability sits within your business.
Don't Gloss Over the Negatives
In PwC's paper "Making your reporting more accessible and effective", they advise that top CSR reporters reveal both positive and negative performance and progress against targets.
They also explain the reasons behind poor performance and how they intend to address shortfalls, and set more challenging targets when their performance exceeds expectations. PwC recommends that you acknowledge the negative and/or positive impacts of direct operations and report how this has informed your strategy.
Essentially, when it comes to CSR reporting you are expected to fully disclose all of the social and environmental impacts of activities, both positive and negative.
Define Impact and be Project Specific
When it comes to specific social and environmental goals and defining their impact, measurement can be difficult. Insper Metricis, a research centre focused on projects with the potential to generate high socio‑environmental impact, defines the crux of the challenge as follows:
"What would have happened to the targeted communities or individuals had they not been exposed to the project?"
Assessing real change, Insper Metricis argues, goes beyond monitoring a simple set of indicators.
Their premise is that when it comes to ESG endeavours, there may have been simultaneous, external factors affecting the targeted communities or individuals. And accidentally attributing success erroneously is common.
Known as "verification of additionality", Insper Metricis recommends avoiding precisely this kind of erroneous judgment. In their approach, impact is defined as the difference between what happened to the individuals affected by the project compared to what would have happened without the intervention.
This is based on two essential pillars:
1. The positive change expected for the target population
2. Assessment of what would have happened to the target population without the investment, through comparisons with similar control groups not included in the project

Picture: a person observing analytics at a desk
Tailor Your Content for the Digital World
According to the World Business Council for Sustainable Development (WBCSD,) in its annual review of its member companies' sustainability and integrated reports the use of digital formats greatly increases a report's reach and readability.
15 per cent of the reports they reviewed provided a digital-first experience. 81 per cent of members with an offline-first approach produced complementary online content, up from 44 per cent in 2017.
Analysing the reporting efforts of Daimler, one of the world's leading car and truck manufacturers, WBCSD followed the trend of a more developed online presence, and this was represented through their sustainability reporting.
In 2015, Daimler started publishing its sustainability report exclusively digitally. 2017 led to a static and interactive PDF, leading up to 2019's fully digital-first report.
Similarly, Greif Inc, an American manufacturing company took a digital-first approach to its 2019 Sustainability Report, featuring a distinct section on their website. It features navigation bars that break down report sections into sub-topics to facilitate an intuitive user experience. Greif also features a breadcrumb trail so that users can understand where they are in the report.
PwC also agrees that the best reporting also uses multiple communication channels such as videos, blogs, interactive graphics, to deliver content in the most engaging way.
Go Beyond the "Direct" Carbon Footprint
A huge element of any businesses sustainability report will involve reporting on carbon emissions, but in light of the creeping 2050 UK net-zero target, some companies are providing deeper analysis.
Mace Group, an international consultancy and construction business, recently produced a carbon report that indicated businesses are looking to start measuring the more challenging scope three carbon emissions, rather than just one and two.
The Carbon Trust defines the scopes of emissions as follows:
Scope One covers direct emissions from owned or controlled sources.
Scope Two covers indirect emissions from the generation of purchased electricity, steam, heating and cooling consumed by the reporting company
Scope Three includes all other indirect emissions that occur in a company's value chain.
Scope three emissions are therefore trickier to report on, meaning that inclusion of such data in a CSR report will arguably elevate it to the next level.
Does Reporting Still Matter?
The World Business Council for Sustainable Development (WBCSD), sought the opinions of respected leaders from a range of geographies to understand their perspective on the importance of corporate sustainability reporting and the trends they are seeing.
Thomas Verheye, Principal Advisor Green Finance and Investment at the European Commission commented that increasing environmental and social risks are now jeopardizing our businesses, economies and societies at large:
Currently, there are many reporting frameworks in the European Union (EU) and around the globe aimed at addressing these topics. Even observing an initial alignment process among reporting frameworks, there remain too many scattered initiatives that are not influencing businesses' steering and decision-making. As a result, the bulk of our economy remains unsustainable both environmentally and socially.
Indeed, there is not yet an easy-to-use, fast and direct interface with public and private decision makers, who lack the time to engage with this broad range of initiatives. Building robust management accounting principles to facilitate business decision-making is a crucial next step. In turn, this can inform external reporting and contribute to the standardization of non-financial reporting which continues to be sought after by a broad range of stakeholders."
Although the COVID-19 pandemic continues to dominate all aspects of business life, rather than being a distraction, it can be argued that a crisis such as this only serves to highlight the importance of CSR work.
Whilst it's generally been high on facilities managers' clients' agenda, the positive environmental impact of the pandemic has forced companies to recognise how they can maintain that force for good moving forward. Potentially, we might go as far to say that the pandemic has broadened the sustainability agenda.
Picture: a graphic of people considering different CSR

Written by Bailey Sparkes