Latest News

Europcar's New Repair Pods Reduce
Vehicle Downtime by a Third

While many businesses had limited access to garages during Lockdown, Europcar, Pennings Accident Repair Centres and ACIS Ltd have been working together to trial Repair Pods at two key Europcar sites, Skyport and Purfleet.
Having repair facilities in situ at these two van supersites has helped minimise the impact of the recent lockdowns, and reduced vehicle downtime by a third, enabling customers to have their revenue generating vehicles back on the road more quickly. As a result, this trial will become a permanent partnership, which will steadily be rolled out to other key Europcar sites into 2021.
As vehicles came to site, they were triaged - could they be repaired in the pod or was more extensive damage repair needed in a traditional bodyshop? Around 70% of vehicles were able to be repaired on site in the pods, meaning a quicker turnaround.
Ian Parry, Head of Fleet Motor Damage, Europcar Mobility Group stated, "Trialling Repair Pods in two of our key locations has clearly demonstrated the many benefits of on-site repairs. The use of the pods has significantly reduced our vehicle downtime compared to traditional bodyshops, whilst maintaining fully compliant, high quality and cost effective repairs. We are delighted to now be working to embed repair pod solutions within our wider network. Further enhancing our repair proposition and customer experience."
Matthew Penning, Managing Director of Pennings Accident Repair Centres continued, "Working with Europcar on this project has been both exciting and ground-breaking. We've been able to demonstrate that by providing a dedicated, tailored solution in partnership with Europcar provides all parties with a massive win that cannot be replicated in traditional models."

Damon Curtis, Business Development Director of ACIS Ltd added, "We're proud to be supporting such a ground-breaking initiative as repair pod in conjunction with Europcar and Pennings as well as ensuring the timely supply of premium based product. However, this is only the start of the journey, as ongoing consistent service, comprehensive product supply and technical support are all key to ensuring the successful positioning and nationwide delivery of the new repair pod programme."
Europcar's next repair pod installation is scheduled for Sheffield, and additional strategically located sites in the near future to service local customers' fleets. Good news for all customers who want to keep their vehicles on the road.
---
Flexible Van Hire Key for Businesses Helping to Drive the UK Economy

Reliance on home deliveries combined with government commitment to infrastructure sees Europcar UK Van and Truck Rentals business report strong demand.
With online shopping and the consequent home deliveries becoming the 'new normal', plus other sectors, such as construction returning to pre-pandemic levels, Europcar's UK Vans & Truck division has reported a strong demand for van rentals, in some cases in excess of 2019 levels. The flexibility delivered by Europcar's long-term rental solutions has also been a key factor for businesses that rely on commercial vehicles but need ways to manage fluctuating workloads and workforce.
"With estimates suggesting that COVID-19 will cost SMEs, who account for over 99% of all UK businesses, an average £11,779 each, in lost work, loan repayments and lost earnings, it's not surprising that UK businesses need imaginative solutions to keep them on the road",
explained Stuart Russell, LCV Sales Director, Europcar Vans & Trucks.

"The role o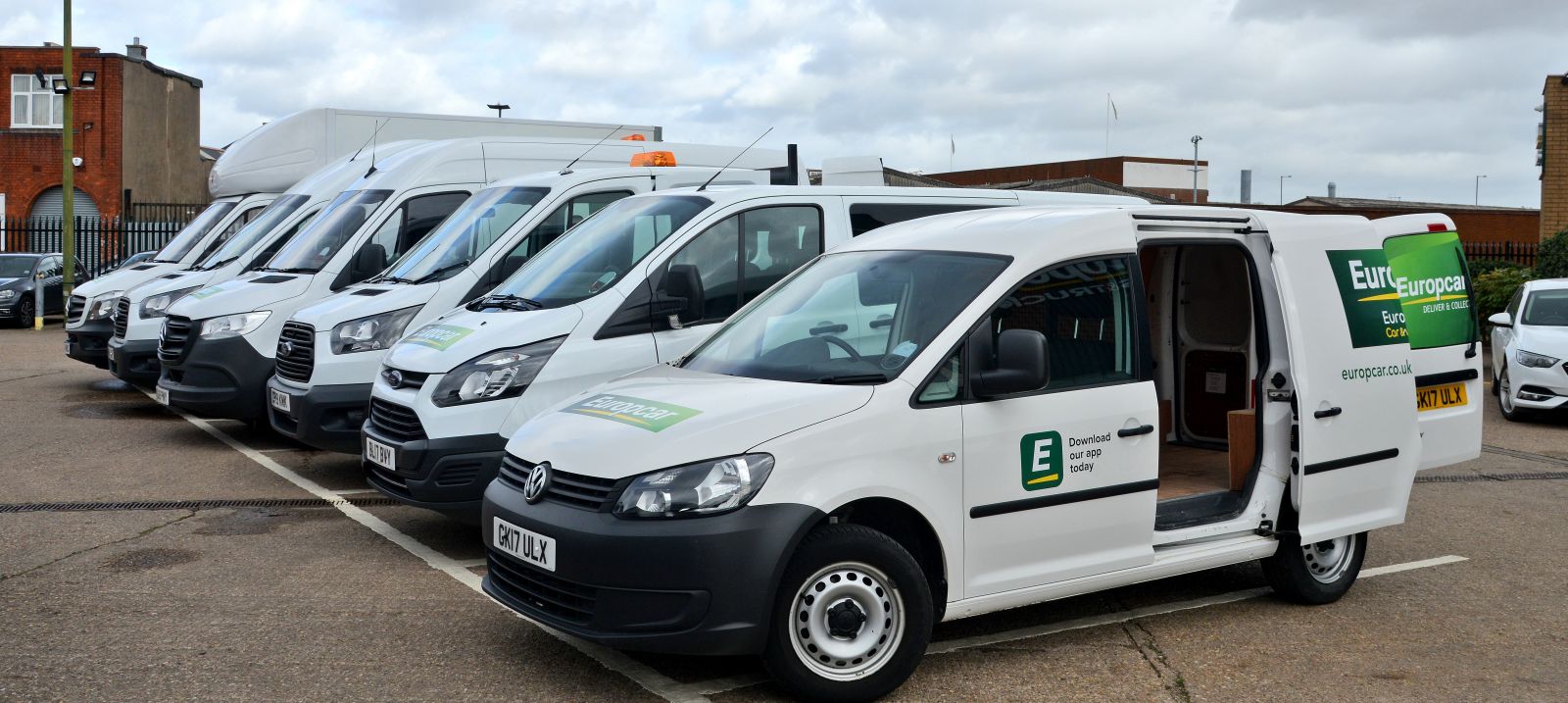 f flexible van rental, particularly in the logistics and construction sectors, has been very important over the last few months and will continue to be a crucial lifeline during these economically uncertain times. Rental - whether just for a day or two or for a longer term - offers an off balance sheet solution that does not require large initial cash outlay or extra funding. And this makes it ideal for companies that are looking to protect their cash and not have fleets sitting around that they may not need every day.
"Our expert team can offer businesses the support they need to get the right vehicle for the job at the right time, as we all play our part in 'building back better.'"

Supporting 10% of the UK workforce in 2019, Light Commercial Vehicles make a significant contribution to the UK economy. Yet research carried out by Europcar in 2019 found that 71% of UK businesses have 'spare' vans in their fleets to cover SMR downtime. These underused vehicles tie up capital which could be put to better use and as organisations now need to focus on ways to keep cash within the business and to deal with rapidly evolving changes in demand, rental rather than outright purchase of vehicles can offer greater flexibility.
As a leading player in the van rental market, Europcar has a wide range of vehicles available with a range of services that cater to varied needs. One-off van and truck rentals, through to longer-term hire means companies can respond quickly and efficiently to changing circumstances and customer demands – all with no long term commitment or pressure on the balance sheet.
"To face the new economic challenges we're all currently experiencing, UK businesses need to work with supply partners who can be flexible enough to understand the commercial issues they face and provide a bespoke solution" concluded Stuart Russell. "Europcar's nationwide branch and van supersites network means convenient and quick access to vehicles – all with added hygiene measures in place to keep everyone safe. Customers benefit from competitive rental rates – including ones that are fixed for 12 months, and with no deposits or up-front payments plus the support of an experienced customer service team, rental packages can provide timely support, when and where it is needed."
---
COVID-19: The New Ways to Rent a Vehicle

Europcar Mobility Group UK introduces the 'new normal' with the launch and promotions of alternate ways to rent a vehicle.
Consumer behavior has irreversibly changed during lockdown as we have become a nation of 'home delivery shoppers.' In direct response to this trend, Europcar Mobility Group UK has enhanced their 'Deliver & Collect' service, creating a new normal in the rental industry.
As part of their group wide 'Safety Programme', and to support the ongoing focus on customer experience and hygiene, they have introduced an enhanced safe distance 'Deliver and Collect' service, quoted as 'the most convenient and safest way' to rent a vehicle in the market today.
From the comfort of their home or workplace, and at a time that suits the customer, the Europcar 'Deliver and Collect' service is available throughout summer from only £1 each way - less than half the price of the nation's favourite take-away coffee.
In addition, a 'Click & Collect' option has been introduced providing customers with the ability to bypass the need to enter a rental station to pick up a vehicle. Customers are met in a designated 'Click & Collect' area of the car park where a member of staff hands over the keys and rental agreement at a safe distance.
Gary Smith, Managing Director, Europcar Mobility Group UK stated, "At Europcar Mobility Group we recognise that things have changed during the Coronavirus pandemic, and so have we. Our 'Click and Collect' and 'Deliver and Collect' services offer our customers options that offer peace of mind, safety and convenience."
---
About Europcar Mobility Group

Trusted For 70 Years

Europcar Vans & Trucks

You already know us for car rental, but did you know we have a huge fleet of vans and specialist vehicles too? Our specialist vehicle fleet of tippers, dropsides, 4x4 pick ups and Chapter 8-compliant vehicles are ready and waiting for you, usually within a few hours of ordering.

Why use Europcar Vans?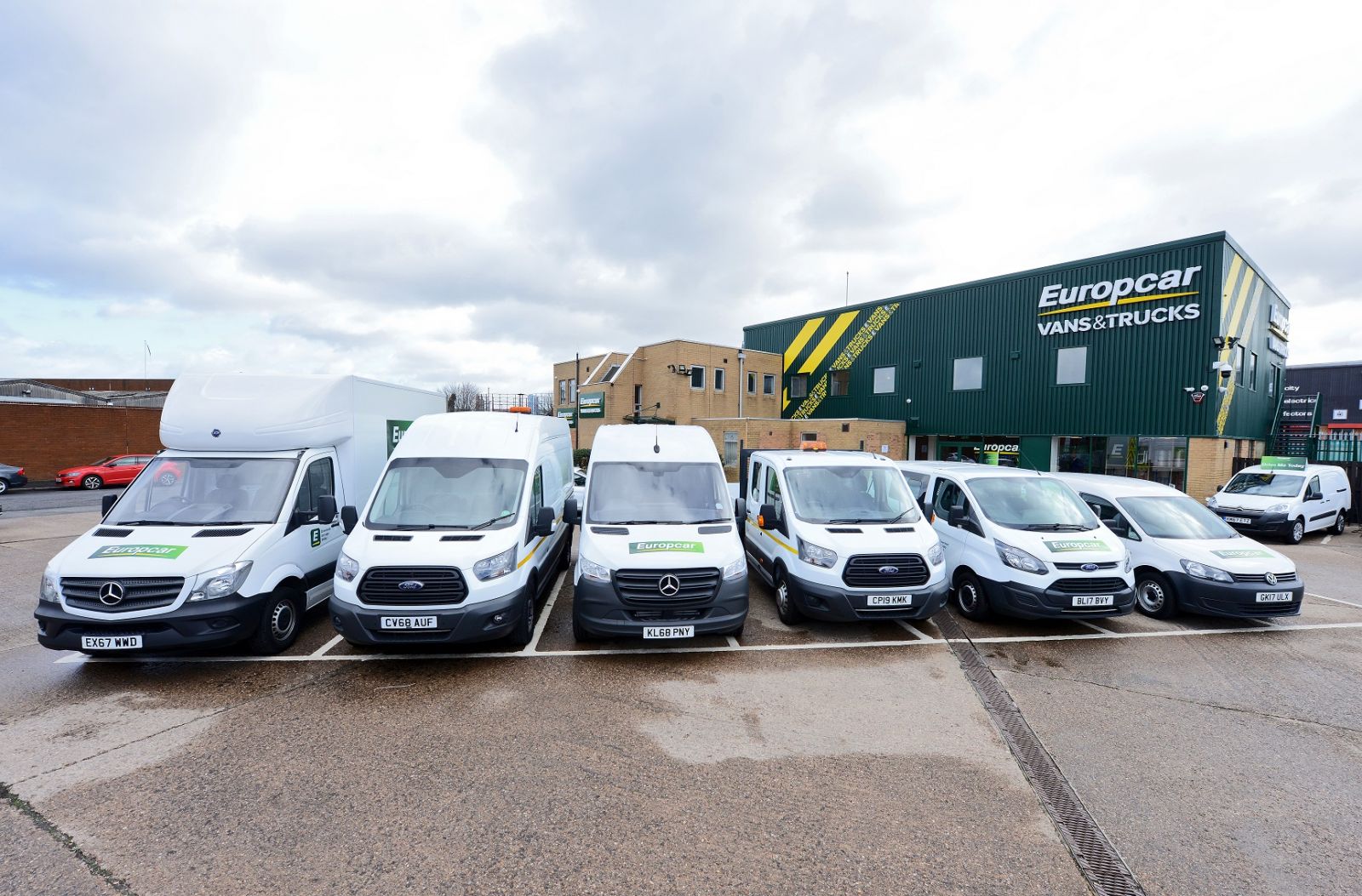 - Rent the vehicles you need, when you need them - don't tie up your cash flow in leased vehicles.
- Competitive rates and fixed prices - allowing you to budget effectively, with no early termination penalties.
- Our vehicles are Euro 6 compliant - embracing all the latest manufacturer technology so you meet Clean Air Zone requirements for central city location access.
- A nationwide network of stations - enabling you to access vehicles where you need them.
- All vehicles are the latest makes and models - ensuring you have the most reliable vehicles for your job.
- Geotab, industry-leading telematics - offering the ability to measure, monitor and manage your fleet.
- Need racking, tow bars and beacons? Adapt your vehicle to meet your bespoke requirements.
- 24/7 breakdown support - Service Maintenance and Repair service via Rivus Fleet Solutions (formerly BT Fleet) a nationwide garage solution partner supported by over 50 mobile servicing units that keeps you on the road and minimises vehicle downtime on business critical, revenue-generating assets.

Addressing Your Issues

The UK economy is undergoing a period of change and growing uncertainty. Many businesses are facing challenging decisions about the future of their fleet and the mobility of their workforce. The change in how vehicle emissions are measured is raising unanswered questions about what tax bands vehicles will fit into. There's a question too over Benefit-in-Kind for company cars beyond April 2023.
External pressures such as an increase in congestion and introduction of new Clean Air Zones, a reduction in on-street parking and the introduction of traffic restrictions in more and more cities are also adding to the climate of uncertainty.
For these reasons, many businesses are turning away from vehicle ownership, and even long-term leasing, towards more flexible alternatives.


Europcar Advantage

Offering the newest cars on the road, whether you want to replace your entire leased/owned fleet, just a few vehicles or to simply top up your fleet during peak times, Europcar Advantage provides options and choices.
- Advantage vehicles can be available in as few as 3-5 days – rather than the 12 weeks typical for a lease vehicle.
- Brand new, plain vans are available in 10 working days.
- The Advantage fleet includes the latest models and technologies and a mix of low-emission petrol and diesel vehicles as well as hybrids.
- All vehicles in the Advantage fleet are 'business ready' fitted with Bluetooth and Sat Nav.
- And with our deliver and collect service, we will bring the vehicle to you at work or at home.
Europcar Advantage offers clear, fixed monthly rates to help you manage your budget effectively. There are no upfront costs and, after 3 months, no penalties for early return. With a consistent pricing structure, you know precisely what you're paying for. And you choose how long you keep the vehicle (from 3-36 months). With Europcar's dedicated Advantage team offering 24/7 support, your long-term vehicle hire is always hassle and worry-free.

View Europcar Advantage Brochure

In Safe Hands


Visit Europcar Mobility Group Website
---
Share