Concern for Road Casualty Rise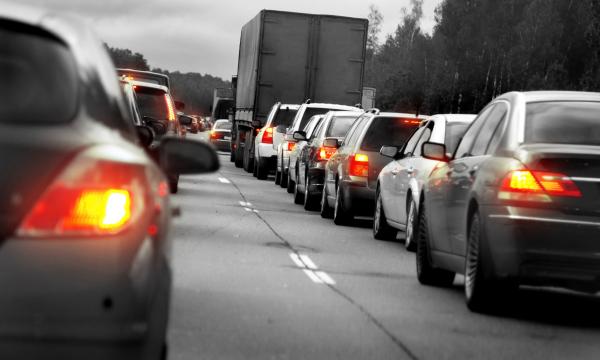 03 July 2015 | Updated 01 January 1970
An increase in road accidents and deaths on the UK's highways is the first for 17 years and has led to calls for greater government 'leadership'.
The figures show that a total of 1,775 people were killed in reported road traffic accidents in the UK in 2014.
This was an increase of 62 fatalities (4%) from 2013. However, it is the third lowest year on record after 2012 and 2013. There were 45% fewer fatalities in 2014 than a decade earlier in 2005 and 37% fewer than the 2005-09 average.
In 2014, there were 22,807 seriously injured casualties in reported road traffic accidents, a 5.3% rise from 2013 but lower than the 23,039 seriously injured in 2012.
There was a total of 194,477 casualties of all severities in reported road traffic accidents during 2014. This is the second lowest level on record, though it is 5.9% higher than in 2013 and was the first increase in overall casualties since 1997.
With the exception of 2010 to 2011 which was affected by severe weather, 2014 saw the first rise in fatalities over the calendar year since 2003. It was also the first rise in seriously injured casualties since 1994.
Brake, the road safety charity, has urged the government to show 'strong leadership' in the face of what it feels are disappointing figures. It believes the reintroduction of ambitious casualty reduction targets that were axed in 2010, is a 'key' first step in an urgently needed fight back against road danger.
"We should be under no illusions as to the seriousness of these figures," stated Ed Morrow, Campaigns Officer, Brake. "The government must take the bull by the horns on this and it can start by reintroducing ambitious casualty reduction targets with an ultimate aim of reducing deaths and serious injuries on our roads to zero. Every road death causes unimaginable human suffering and every road death is preventable.
Mr Morrow went on to refute the notion that the UK has some of the safest roads in the world. "That just isn't true if you are one of the many people who want to get around on foot or bike. Pedestrians and cyclists are picking up the tab for the government's failure of ambition – a 20mph default urban speed limit is a key step to rectifying this."
Education
Everyone must play their part to help reverse the rise in road deaths and injuries, said a UK road safety education organisation. "We urge the Government, fleet drivers and all road users to take action to reverse this worrying rise before it becomes a trend," said TTC Group MD Des Morrison, whose organisation educates 300,000 road users each year to reduce casualties nationwide.
More needs to be done to tackle pedestrian deaths which went up nationwide by 12 per cent from 398 in 2013 to 446 in 2014 while serious injuries to cyclists rose by 8 per cent, said the TTC Group, which run Bikeability training for both children and adults through Cycle Experience.
"Companies can safeguard their staff and reduce road traffic collisions through effective management and by introducing a road safety culture in their organisation and supply chain. Through driver and vehicle risk management solutions, companies have an affordable option to reduce road risk, achieve real savings, engage employees and comply with health and safety law," said Morrison.
For the latest Department of Transport statistics Click Here https://www.gov.uk/government/statistics/reported-road-casualties-in-great-britain-main-results-2014
Picture: What's up ahead - road accidents and fatalities in the UK increased for the first time in 17 years
Article written by Robin Snow | Published 03 July 2015
Share
---
---