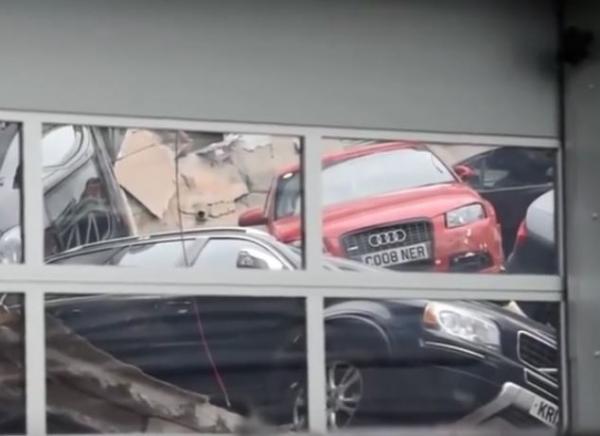 03 June 2015 | Updated 01 January 1970
Monday (June 1) morning saw firefighters assisting at a bizzare but potentially highly dangerous scene following a partial roof collapse (about 20 metres by 30 metres) at Milton Keynes Audi.
One appliance and crew attended, along with two officers. About 20 vehicles fell through to the workshop. The building was safely evacuated before it happened. No-one has been injured. Building Control and construction engineers also attended. The services were isolated and the building was left with the occupier.
Ian Wilson, from Buckinghamshire Fire and Rescue, said: "People working in the workshop below the floor that collapsed heard a loud bang and promptly hit the fire alarm call point and staff evacuated. Within 20 minutes a the floor collapsed."
A spokesperson at Jardine Motors Group which owns the showroom said: "Part of the roof of Milton Keynes Audi, covering the workshop area, collapsed at midday and the building has been evacuated. Nobody has been injured and we are currently investigating the cause of the collapse and the extent of the damage. We have enacted our business continuity plan with the support of the Audi dealership team." However, the plans seemed to focus on informing customers rather than investigating the cause of what could have been a deadly failure.
The showroom has been closed. Building control officers from Milton Keynes are investigating the incident. The HSE will also be informed.
Article written by Brian Shillibeer | Published 03 June 2015
Share
---
---