Transform Your Workplace With Innovative Employee Engagement

"We are committed to motivating people, inspiring workplace innovation, and transforming businesses with our unique employee engagement solutions."

What is Employee Engagement?

Employee engagement is a workplace approach that drives performance.
When employee engagement solutions are successfully implemented throughout a business, it creates a happy, committed and motivated workforce, significantly lowering the risk of staff turnover. By investing in your people, you increase efficiency and growth - from within. Employees who are highly engaged at work not only provide greater value to the business but they experience a better quality of life in and out of the office.


Why is Employee Engagement important?

The importance of employee engagement cannot be overstated. Businesses can reduce staff turnover by 67%, improve productivity and efficiency by up to 50%, and potentially increase profits by as much as 20%. When employees feel engaged, they care about their company and do their best to achieve the company's goals. They become more productive, enthusiastic and efficient. Engaged employees have a positive effect on customer satisfaction. Those who are passionate about their work are often the best brand ambassadors for an organisation, and as a result, improve customer relations.
Engaged workplaces encourage employees to care for their health. MIT provides essential medical and wellbeing benefits such as 27/4 access to a GP and a strictly confidential counselling line, as well as self-care resources to promote healthy living. Our enhanced employee benefits also include exclusive money-saving deals and discounts so staff can have access to savings in all areas of their life from high street shopping and dining out to experience days and holidays. Additionally, we provide consultants that can offer support throughout our collaboration and take care of HR tasks and employment law issues. This all-inclusive package with targeted services is mutually beneficial for both employers and employees, enhancing employees' lifestyles and business operations simultaneously.
A clear employee engagement strategy can be transformative. Our unique employee engagement platform is proven to improve productivity and efficiency while upgrading the overall employee experience. These engagement solutions enable businesses to retain customers and increase profits. MIT has an exemplary track record of achievements and experience within the industry. We empower our clients through our innovative benefits portal and tailor-made employee engagement strategies that address current business needs.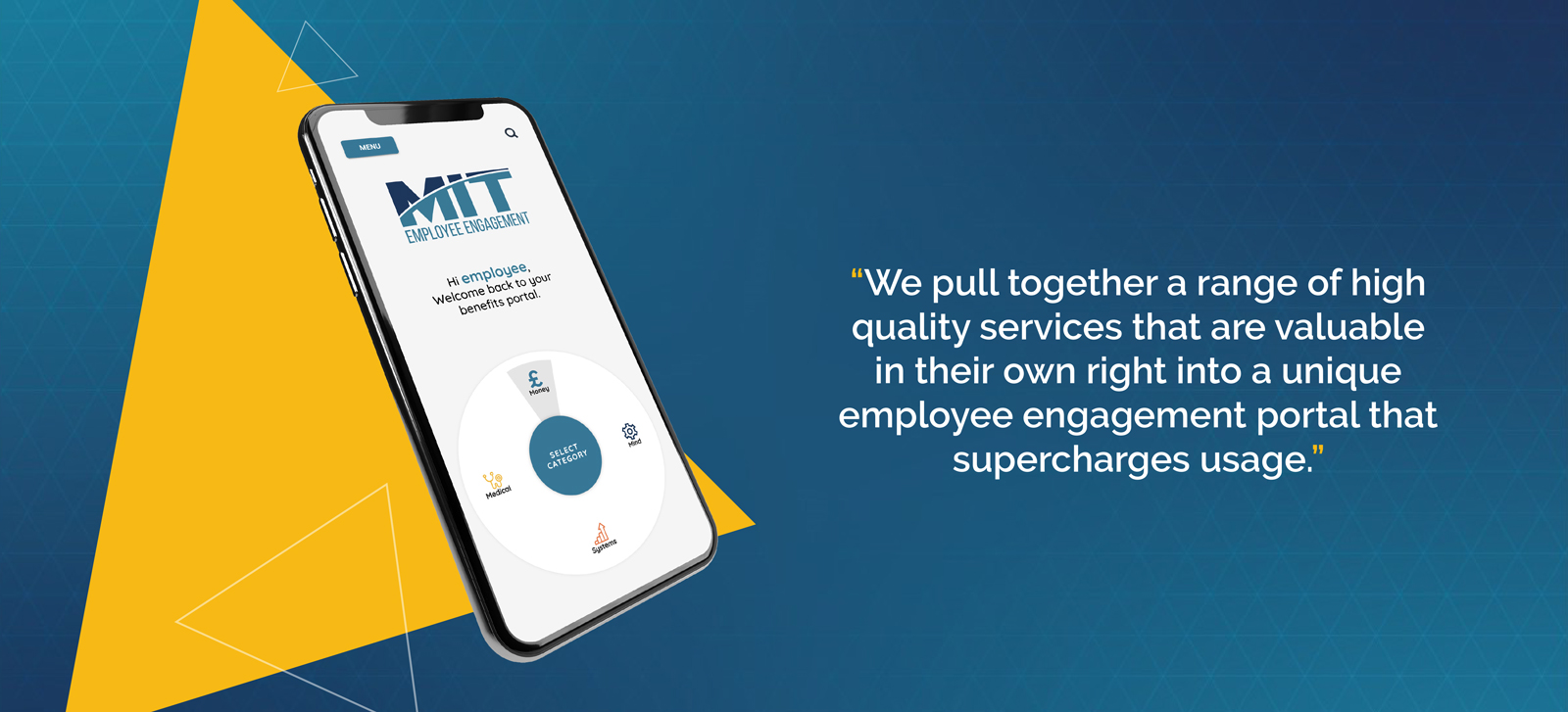 Unlock the potential of your business through the power of employee engagement. Contact us today to learn how we can build your future workforce with our innovative solutions that engage employees and resolve business challenges.

Begin transforming your employee engagement and your business.
Talk to us today about implementing the MIT employee engagement experience.
---
Share