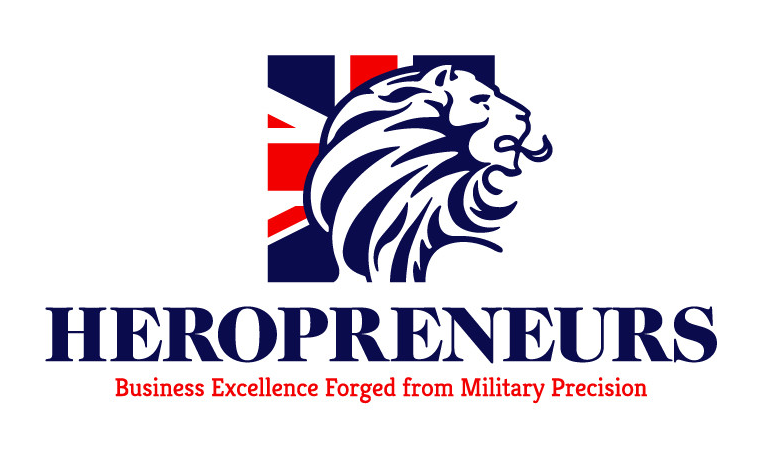 Business Excellence Forged
From Military Precision

​Heropreneurs is a not-for-profit military charity providing practical support to those from the military community in their ambition to create their own businesss.
With the support and backing of the Government, MOD, veterans' networks, partner charities and industry leaders we are able to provide a free mentoring network guiding them through start-up to scaling.

Heropreneurs celebrates and recognises the energy, passion
and dedication of our British Armed Forces Community
looking to forge a new path in business.

Mentoring Programme


Bespoke 1-2-1 Mentoring


Networking Events


Creating a Community


Heropreneurs Awards


Recognising Achievement

Over ten years ago, we recognised that those leaving the Armed Forces had the drive, determination and ambition required to make a success of a fledgling business, but lacked the commercial understanding and networks to realise its full potential.
​'Creating a new business is one of the top six career aspirations of people leaving the Armed Forces'

- GOV.UK
Heropreneurs directly supports the ambition of many current and former military personnel or their partners through one-to-one mentoring and hands-on guidance, given freely, by some of the country's most successful business leaders. We are continually growing the number of beneficiaries of the Mentoring Programme by 40% year on year and we look to maintain that trajectory. Many more have been helped through digital channels, networking events and workshops.

Heropreneurs is registered charity number 1136671
with the Charity Commission for England and Wales.
---
Share