Step into the Age of Intelligence.
Meet the Facility Management platform that introduces your buildings and operations
to a world of data, automation, and intelligence.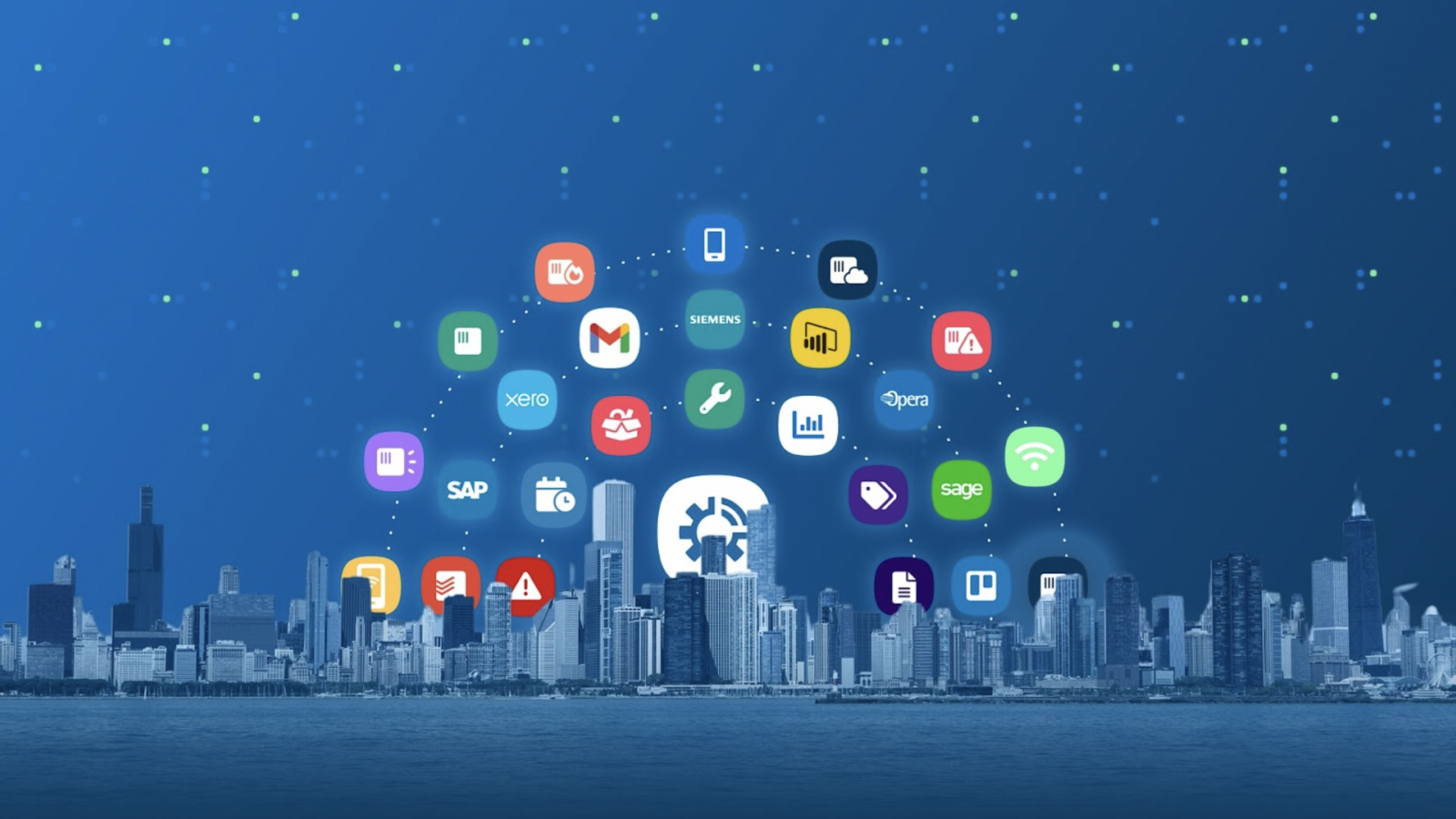 Infraspeak's Intelligent Maintenance Management Platform (IMMP) connects your assets, teams, external software and IoT devices and transforms your data into real actions, with an immediate impact on your operations.
Streamline your maintenance operations
Gain full control over what's happening
Make the most out of your resources
| | | |
| --- | --- | --- |
| | | It's a platform: connect native apps, integrations, and IoT to build a custom platform that fits your operations. |
| | | It's intelligent: automate workflows, assign tasks automatically, and optimise resources through machine learning and AI. |
| | | It's for everyone: give each member of your team an especially designed, intuitive app, on mobile or desktop. |
An entire ecosystem of facility management resources at the disposal of the whole team.
Online or offline. On a computer or a smartphone. Behind the desk or in the field. Infraspeak provides every user with native apps, features, integrations, IoT, and hardware that just… work.
| | | |
| --- | --- | --- |
| | | Managers oversee work execution, maintenance plans, team schedules, stocks, and KPIs. |
| | | Technicians have everything they need, schedules, checklists, asst into, documents, and more, all in their hand. |
| | | Facilities owners stay on top of maintenance spend, consumptions, equipment reliability, compliance requirements and industry standards. |
Digitalisation is already here.
Automation is already here.
Intelligent maintenance starts here. Only with Infraspeak.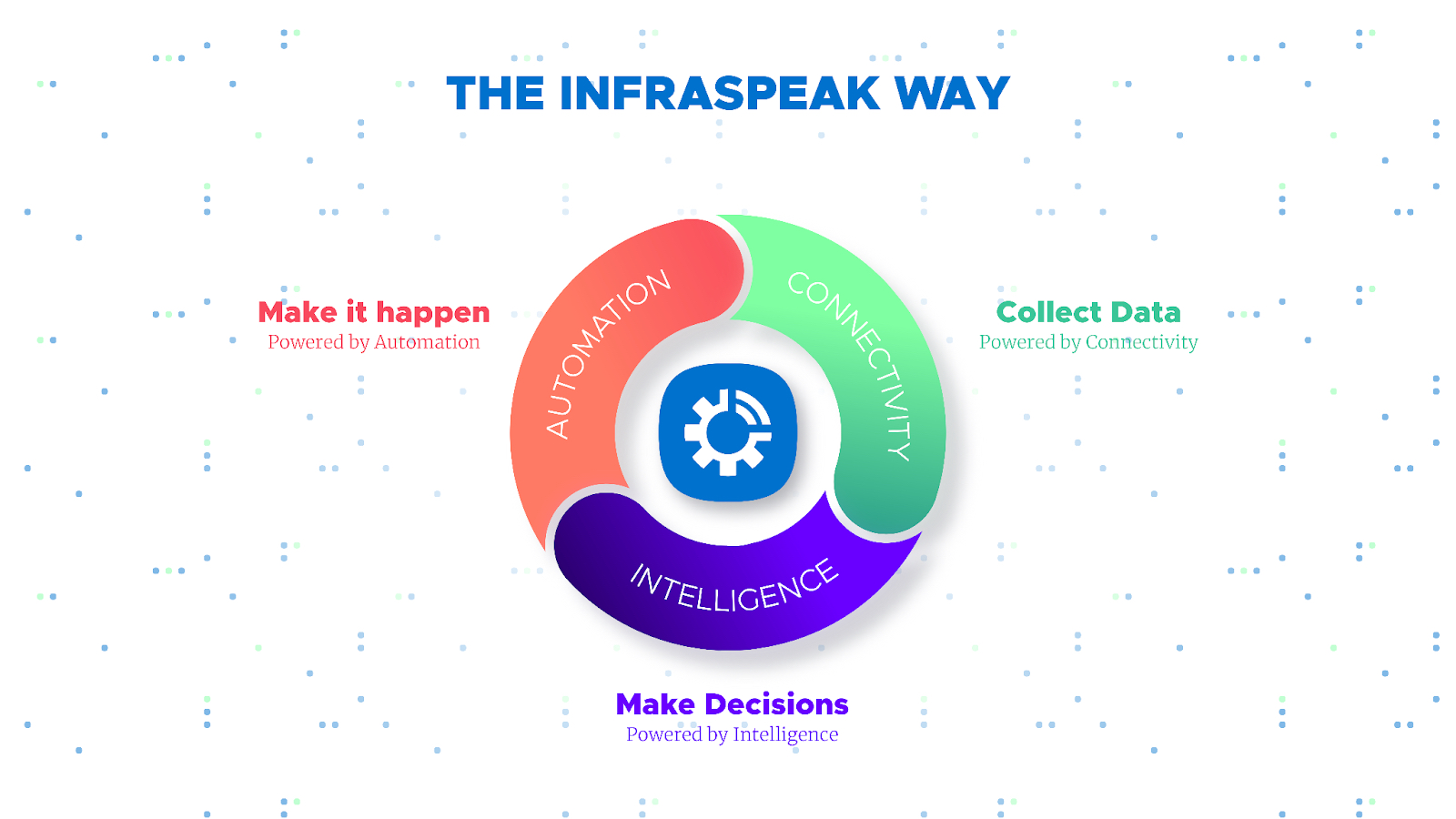 Here's what our customers have to say.
"Infraspeak is definitely saving us time and has revolutionised the way we work. The guys don't even ask me what to do anymore, they just do it. Stuff just happens." Mike Kelly, Sundeala
"The mobile app is fast, and we can track pending work orders, jobs and even audits. With this software, we can comply with all the standards required by InterContinental." Maria Cruz, InterContinental Hotels
"Technicians are completely autonomous and, at the same time. The managers can follow everything that happens. We had already tried other solutions, but Infraspeal is the ideal one." Ana Ester Silva, Siemens
---
Latest News
IFM Tour: Come and Discuss the Future of Maintenance
The IFM Tour 2023 is the place to discuss Maintenance 5.0 and preprare for the challenges of tomorrow. Learn more.
New integration: Infraspeak + SFG20
Optimise maintenance plans and ensure compliance with up-to-date legislation with Infraspeak and SFG20. Learn more.
Finance & Accounting: Infraspeak + SAP
Buy and sell materials, acquire external services through Infraspeak and issue invoices through SAP. Learn more.
Hospitality: trends and challenges for 2022
How can hospitality withstand a global pandemic, shortages and Brexit all at once? We discuss what's ahead with Jane Pendlebury. CEO of HOSPA. Read more.
---
The most recommended maintenance management platform in the market.

---
Share