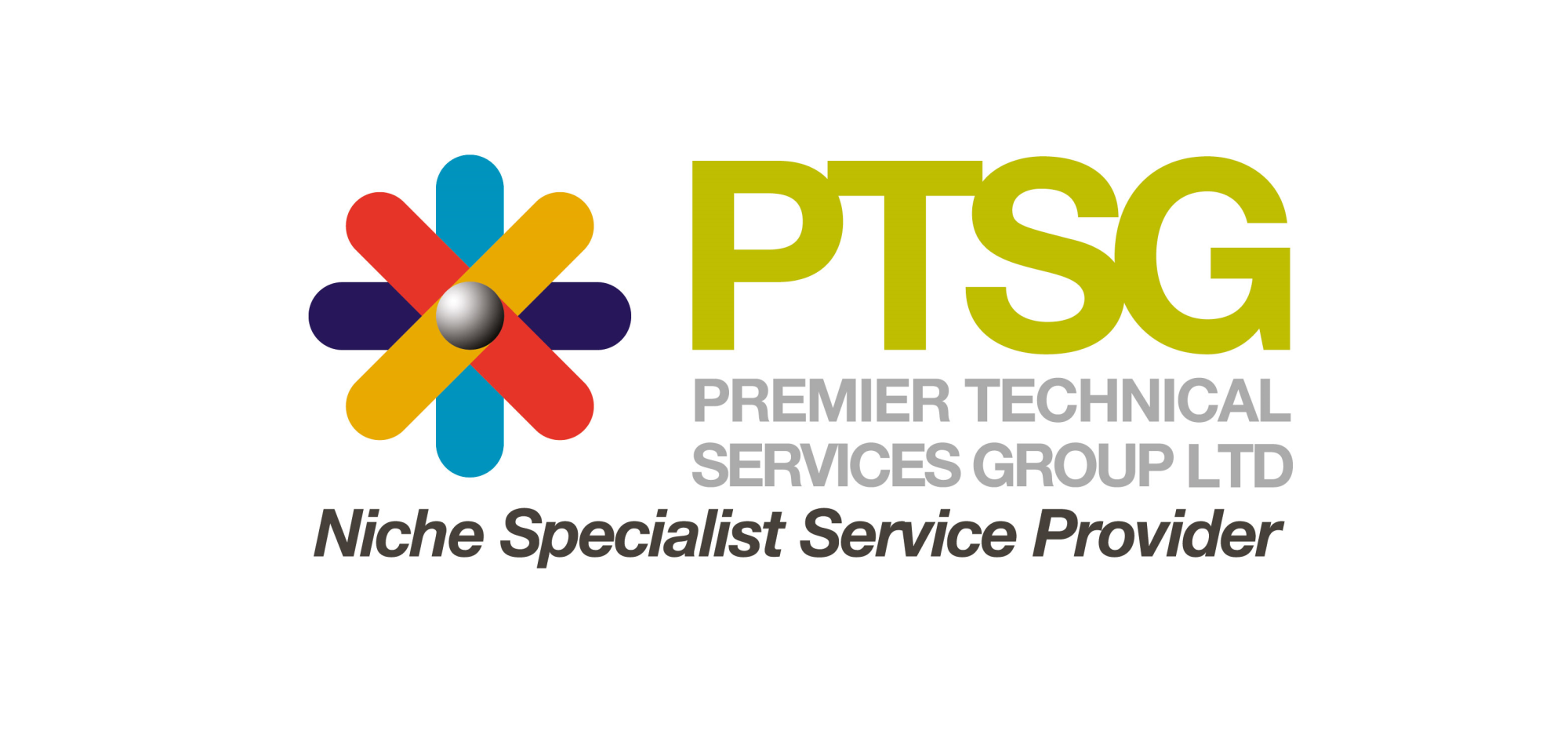 Latest News
PTSG IS STATIONED AT ICONIC LONDON DEVELOPMENT
Premier Technical Services Group Ltd (PTSG) is currently on site at Battersea Power Station, where its engineers are providing specialist electrical services at this major urban redevelopment programme.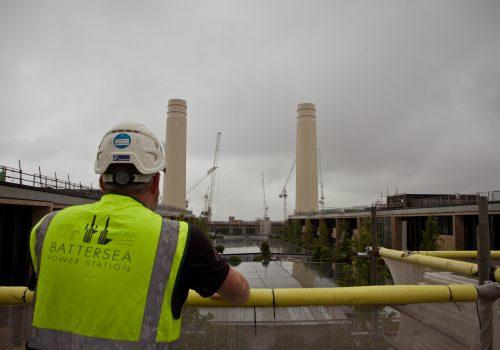 Following the decommissioning of the power station in 1975, the whole structure was given Grade II listed status and remained empty until 2014, during which time it fell into near ruin. As of 2021, the building and the overall 42-acre site development is owned by a consortium of Malaysian investors. The development includes 253 residential units, bars, restaurants, office space (occupied by Apple and No. 18 business members club), shops and entertainment spaces.
Engineers from PTSG Electrical Services Ltd are installing a lightning protection system to the main phase of the project at the converted power station. PTSG has delivered specialist services on a number of occasions during the last seven years. In October 2020, engineers from PTSG Access & Safety Ltd installed ManSafe systems and an abseil track, ensuring the safety of engineers working at height on this iconic structure. PTSG is increasingly called upon for its ability to deliver multiple specialist services for the same client.
---
PTSG WORKING AT STIRLING CASTLE
Premier Technical Services Group Ltd (PTSG) is currently at work at Stirling Castle, one of Scotland's largest and most important castles, where the team from PTSG Building Access Specialists Ltd is carrying out high-level maintenance and repair works.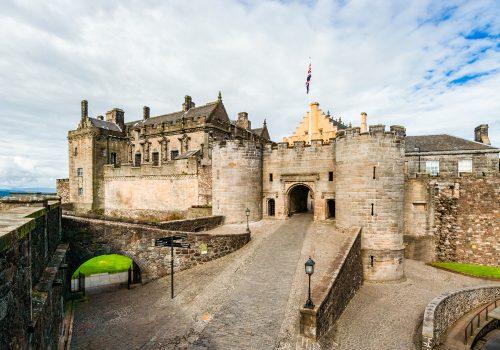 Stirling Castle dates from at least the early 12th century, with the surviving buildings mostly built between 1490 and 1600. The castle is open to the public year-round and in 2019 attracted over 600,000 visitors. The castle esplanade, or parade ground, has been used as an open-air concert venue for several noted acts including Bob Dylan, R.E.M, Wet Wet Wet and Ocean Colour Scene.
PTSG has held the term contract, or framework agreement, to provide high-level inspections and repairs to all of the national monuments managed by Historic Environment Scotland (HES) for the last five years.
---
PTSG PROTECTS A SPRINKLING OF NEW LONDON HOMES
Premier Technical Services Group Ltd (PTSG) has secured a new contract to deliver specialist fire solutions for the Ashbridge, Ashmill and Cosway developments in London.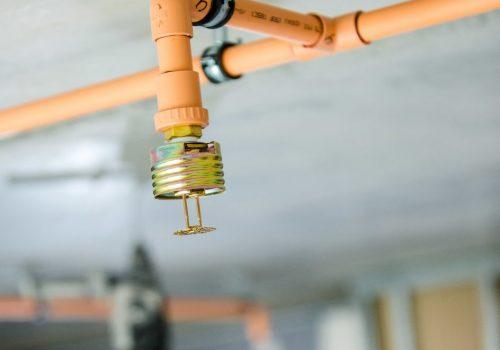 In 2019 Osbourne was chosen to build 77 new homes across three sites as part of a £42m deal with Westminster Council. It is part of the council's wider regeneration of Church Street, near Marylebone. The homes will be spread across sites on Cosway Street, where 49 homes will be built for sale, Ashbridge Street, where 26 affordable homes will be developed, plus two further homes on the site of the Ashmill Street car park.

Read More >>
---
PTSG CEO SHORTLISTED IN NORTHERN LEADERSHIP AWARDS
The Chief Executive Officer of Premier Technical Services Group Ltd (PTSG), Paul Teasdale, has been shortlisted in two categories at the 2021 Northern Leadership Awards.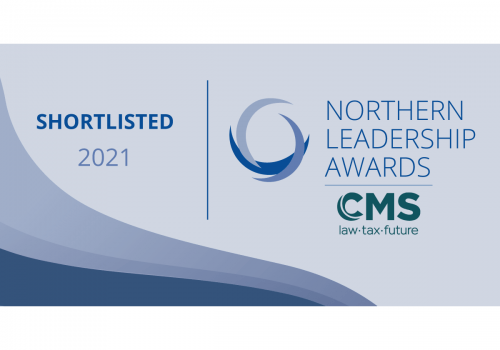 TheBusinessDesk.com is once again holding the Northern Leadership Awards to celebrate people and organisations across the North who are role models for their teams and raise the bar for their competitors. These awards recognise those individuals who made the right choices in dealing with seismic economic impact of the pandemic over the last year.
Paul Teasdale is shortlisted in:
• Transformational Leader
• Top 50 City Region Leader: Leeds
---
PTSG GOES TO NORWICH UNIVERSITY OF THE ARTS
Premier Technical Services Group Ltd (PTSG) is delivering specialist electrical services at Norwich University of the Arts.
Norwich University of the Arts is a public university in Norfolk. It is a former higher education institution and specialises in art, design and media. Norwich University of the Arts was founded as Norwich School of Design in 1845 and has a long history of arts education. It gained full university status in 2013.
The university campus comprises eleven buildings located in Norwich city centre. Francis House which is located on Redwell Street is the main reception for NUA, while the majority of academic facilities are a two-minute walk away, along the pedestrianised St Georges Street, with additional sites on the neighbouring Duke Street and St Andrews Street.
---
PTSG AWARDED TENTH CONSECUTIVE ROSPA GOLD
The RoSPA Awards Adjudication Panel has confirmed that Premier Technical Services Group Ltd (PTSG) has been awarded a RoSPA Gold Medal Award for health and safety performance during the period of 1st January 2020 to 31st December 2020.
This means that PTSG has now received ten consecutive Golds from RoSPA, arguably the most rigorous judge of health and safety in the world. The RoSPA Health and Safety Awards, which were established in 1956, now receive almost 2,000 entries and have a reach of over seven million employees. Awardees are required to demonstrate an ongoing commitment to raising health and safety standards.
---
PTSG'S EXPERTISE SEES SAFETY RESTORED AT CHEMICAL PLANT
Premier Technical Services Group Ltd (PTSG) has completed an emergency project to dismantle a cracked chimney at a chemical plant in Glasgow.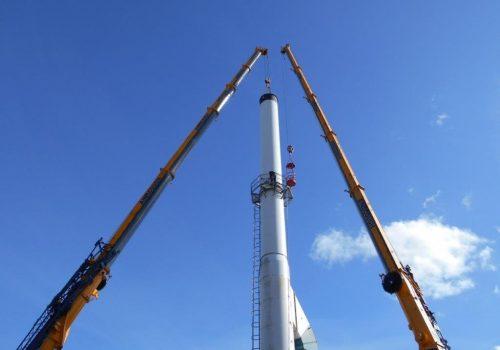 Engineers from the Edinburgh office of PTSG Building Access Specialists Ltd were performing a periodic inspection of the 40-metre steel chimney, when a horizontal crack was identified through the steel windshield. In the interests of safety, the Group's engineers removed the entire chimney.
Two 80-tonne cranes were mobilised to site and the team's steeplejack engineers dismantled the chimney in sections to allow the busy operational chemical plant to continue without any interruption to production. The entire emergency turnkey safety project was turned around within 24 hours, from identifying the issue to having the chimney safely dismantled and on the ground.
---
THE ART OF LIGHTNING PROTECTION
Premier Technical Services Group Ltd (PTSG) has completed a contract to deliver specialist electrical services at the renowned Royal College of Art (RCA) in London.
The RCA was founded in Somerset House in 1837 as the Government School of Design or Metropolitan School of Design. It has Campuses in South Kensington, Battersea and White City and is the only entirely postgraduate art and design university in the United Kingdom. It offers postgraduate degrees in art and design to students from over 60 countries.
Engineers from PTSG Electrical Services Ltd installed a new lightning protection at the Battersea campus, which houses Ceramics and Glass, Contemporary Art Practice, Jewellery and Metal, Painting, Photography and Print programmes from the School of Arts & Humanities, as well as InnovationRCA, the Helen Hamlyn Centre for Design and the College's professional services teams.
---
PREMIER TECHNICAL SERVICES GROUP LTD ACQUIRES HCS WATER TREATMENT LTD.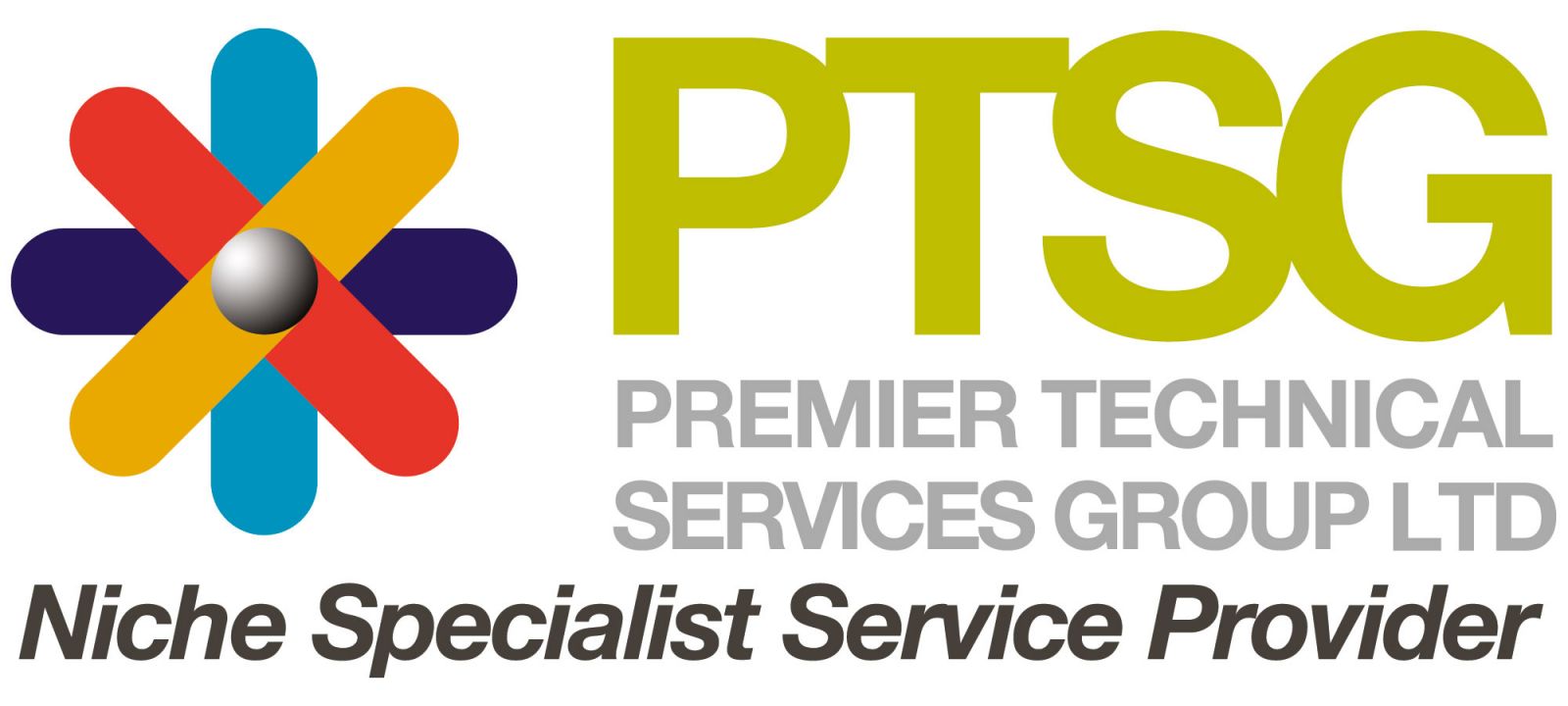 Premier Technical Services Group Ltd (PTSG) is pleased to announce the acquisition of HCS Water Treatment Limited – the business is a premier provider of legionella control and management of water systems.
Paul Teasdale, PTSG's Group CEO, said: "We are delighted to welcome HCS Water Treatment Ltd as our latest addition to the group. This acquisition extends our service offering in water solutions."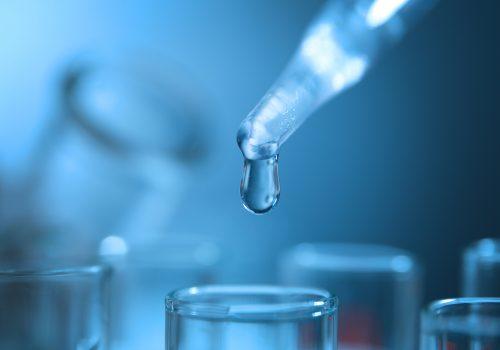 The government established a network of drive-through and walk-through test sites for people with COVID-19 symptoms. Test sites are open seven days a week and a test can be booked online or by calling 119.
Paul continued: "We are fully committed to the continuation of a successful strategy of achieving market leadership across the sectors in which we operate. This acquisition strengthens PTSG's capability within our newly formed water treatment division and broadens our service offering in this sector."
---
PTSG DELIVERS SPECIALIST SERVICES AT NEW LONDON DOCK APARTMENTS

Premier Technical Services Group Ltd (PTSG) has completed the installation of a lightning protection system at Gallions Point, an exclusive collection of 127 new apartments situated within one of London's newest and most vibrant districts, the Royal Albert Docks.
The cosmopolitan urban dwellings provide capital city residents with 1-, 2- and 3-bedroom apartments, a 24-hour concierge service, private Wi-Fi lounge, retail services, car parking, integrated Smeg appliances, entertainment bundles and basement bicycle storage. Prices range from £348,750.
Located next to Docklands Light Railway station, just three minutes from Canary Wharf and three miles from London City Airport, Gallions Point offers urban homes that are well connected and protected from electrical lightning-strikes by engineers from PTSG Electrical Services Ltd, the UK's leading provider of lightning protection and electrical compliance services.
---
PTSG APPLIES A DEGREE OF EXPERTISE IN BATH

Premier Technical Services Group Ltd (PTSG) has completed a specialist electrical services project at the University of Bath – for the Institute for Advanced Automotive Propulsion Systems (IAAPS).

The IAAPS is a world-leading centre of excellence for the for research, innovation, enterprise and education, supporting the future direction of the automotive industry.
Engineers form PTSG Electrical Services Ltd installed a new lightning protection system at the building. They used roof tape and air rods, utilising the steel-framed structure of the IAAPS. At ground level, every piece of steel had a dedicated connection to the floor slab alongside a 10m x 10m grid of conductors buried within the floor slab in and around the test cells. Externally, there was a buried ring conductor with earth rods within bore holes to ensure the overall lightning protection and earthing network was sufficiently low to protect the building in the event of a fault.
---
PTSG COMPLETES SPECIALIST REPAIRS AT MUSEUM OF HISTORIC BUILDINGS

Premier Technical Services Group Ltd (PTSG) has completed a series of specialist electrical works at Avoncroft Museum of Historic Buildings, Bromsgrove.
This is an open-air museum of rescued buildings which have been relocated to its site in Stoke Heath, a district of Bromsgrove, Worcestershire. The buildings and structures at the museum were all moved there to save them from demolition they would have faced in their previous locations, either through wilful destruction or neglect. Together, they represent over 700 years of history from the Midlands and a little further beyond.

Engineers from PTSG Electrical Services Ltd have completed repair to the lightning protection system in place at the museum. These repairs were highlighted following a periodic test and inspection of the system, which is required by law to ensure compliance with the Electricity at Work Regulations (EaWR) 1989, BS6651 and BS EN 62305.

Read More >>
---
PTSG COMPLETES SPECIALIST WORKS AT ITV

Premier Technical Services Group Ltd (PTSG) has completed specialist electrical testing at the famous set and production base of Coronation Street at MediaCityUK, Manchester.
Originally commissioned by Granada Television, the first episode of Coronation Street was aired on 9th December 1960 at 7pm, and was not initially a critical success; Daily Mirror columnist Ken Irwin claimed the series would only last three weeks. However, by 7th February 2020, the soap opera aired its landmark 10,000th episode, the runtime of which was extended to 60 minutes.

In 2014, production moved to a new site at Trafford Wharf, a former dock area about two miles to the east, part of the MediaCityUK complex. The Trafford Wharf backlot is built upon a former truck stop site next to the Imperial War Museum North. It took two years from start to finish to recreate the iconic Street. The houses were built to almost full scale after previously being three-quarter size.

Read More >>
---
PTSG SUPPORTS BOTH SIDES IN LOCAL DERBY

Premier Technical Services Group Ltd (PTSG) is performing specialist electrical services at the home grounds of both Manchester United FC and Manchester City FC.
Old Trafford, home of Manchester United FC, is one of the most famous football grounds in the country. With a capacity of 71,140 seats it is also the largest football stadium in the UK after Wembley Stadium. Nicknamed "The Theatre of Dreams" by Bobby Charlton, Old Trafford has been United's home ground since 1910.

Manchester City FC play at the City of Manchester Stadium, also known as the Etihad Stadium for sponsorship reasons. With a capacity of 55,017, it is the fifth-largest stadium in the Premiership and the tenth-largest in the UK. The City of Manchester Stadium and Old Trafford are separated by approximately four miles.

Read More >>
---
PTSG HELPS PORSCHE TO STAY AHEAD

Premier Technical Services Group Ltd (PTSG) has been contracted to deliver specialist electrical services at the Porsche Centre in Preston.
Porsche is of course the German automobile manufacturer specialising in high-performance sports cars. Its current line-up includes the 718 Boxster/Cayman, 911, Panamera, Macan, Cayenne and Taycan. The Preston dealership boasts 43,000 square feet of space, 35-car showroom and 13-bay workshop.

Engineers from PTSG Electrical Services Ltd are currently performing a test and inspection of the existing lightning protection system.

Read More >>
---

Click Here For All The Latest News Visit Us Online And Learn More

Images: Commons Wikimedia unless otherwise stated.
---
Share