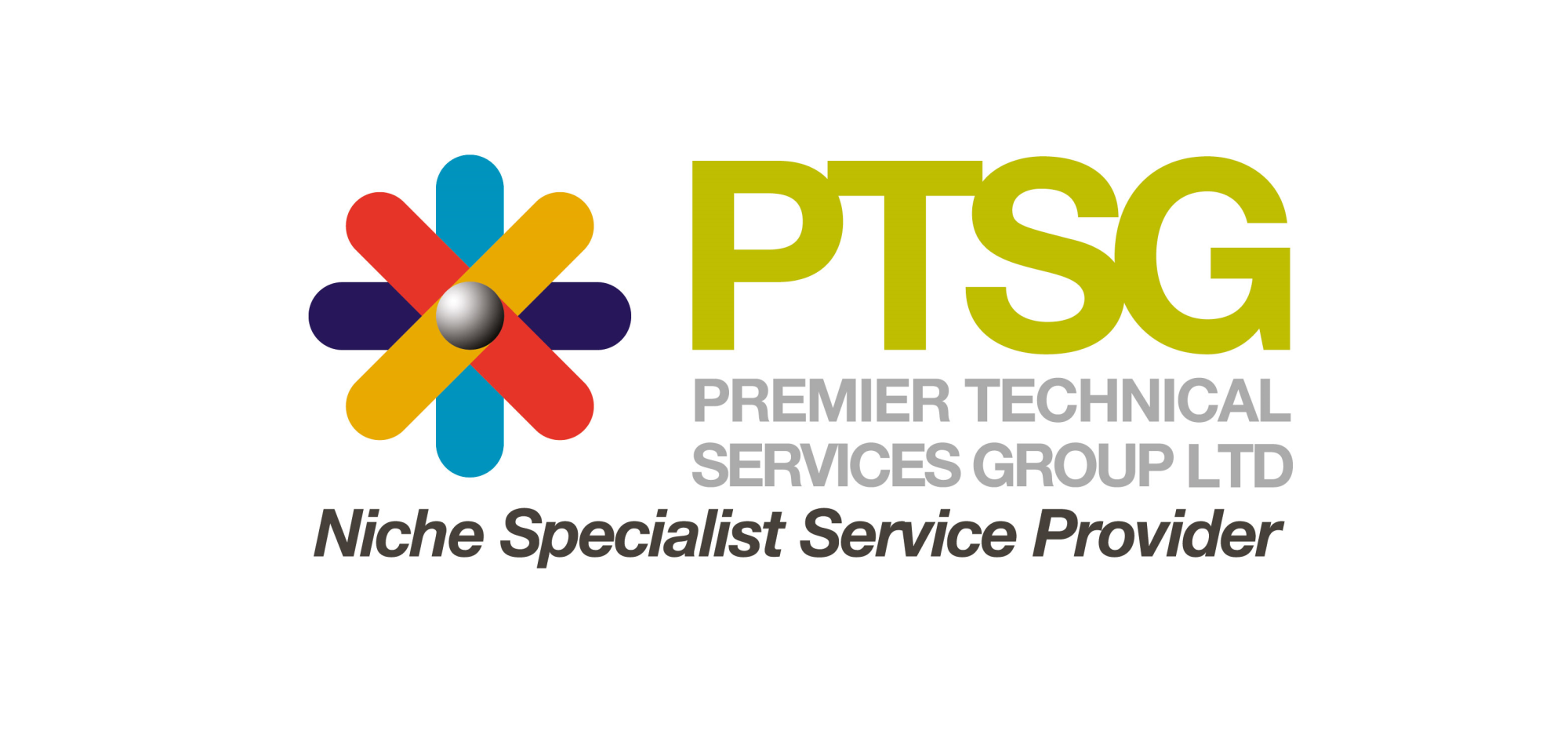 Latest News
OUTSTANDING WORKMANSHIP LEADS TO FURTHER PROJECTS FOR PTSG
Premier Technical Services Group Ltd (PTSG) recently performed a specialist electrical works at the Clitheroe site of client Homebase.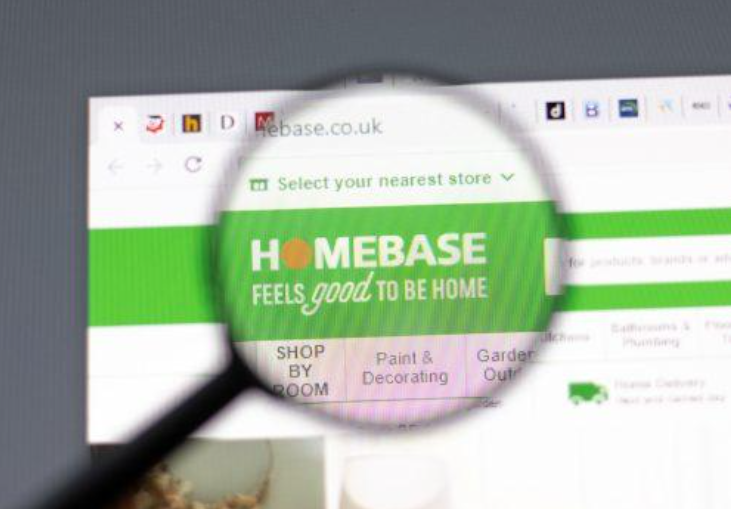 Engineers from PTSG Electrical Services Ltd delivered planned preventative maintenance and remedial works to the lightning protection system in place at the Homebase's site in Clitheroe – one of over 150 hardware stores across the UK and Ireland. At the site, customers can visit departments for a whole range of home improvements from painting and decorating to gardening and outdoor, building and hardware and tools.
PTSG is the UK marketing leader in lighting protection services. From offices situated throughout England and Scotland, the Group's engineers ensure buildings and users in all industry sectors remain safe in an electrical storm via a fully operational lightning protection system.
Image: Shutterstock - New York, USA - 15 February 2021: Homebase website in browser with company logo, Illustrative Editorial
---
PTSG SAVES THE DAY AT QUARWOOD HOUSE
Premier Technical Services Group Ltd (PTSG) has completed a specialist electrical services project at Quarwood House, taking over from another provider that was unable to meet the client's requirements.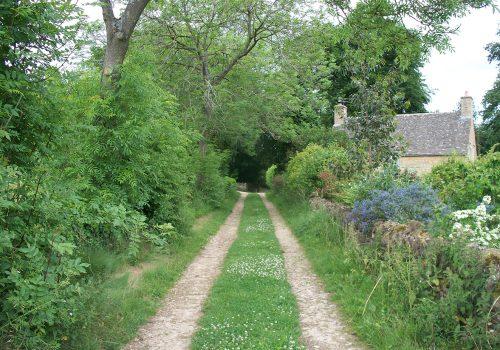 Quarwood is a Victorian Manor near Stow-on-the-Wold in Gloucestershire. It was owned for 27 years by The Who's bassist, John Entwistle. The Rhenish Gothic house, which has 55 rooms, was built in 1856-59. When Entwistle bought the home, he installed two recording studios, one on the main floor and one on the top floor, and a bar with game rooms. Known for a macabre sense of humour, Entwistle kept skeletons in the master bedroom to frighten guests.
Prior to PTSG being contracted, another lightning protection company tested the system in place at Quarwood House, but was only able to install additional rods, while the client's insurer insisted on 10 ohms or less per position (three individual systems).
---
WORLD-RENOWNED DISTILLERY RAISES A GLASS TO PTSG
Premier Technical Services Group Ltd (PTSG) has completed an electrical test and inspection for the Glenmorangie Company, headquartered in Edinburgh.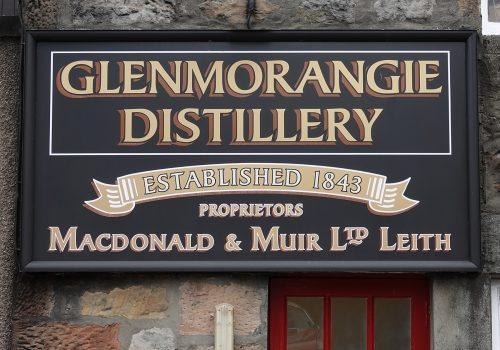 The Glenmorangie Company is one of the prestigious companies owned by Moët Hennessy-Louis Vuitton (LVMH). It is home to Glenmorangie Highland Single Malt Scotch Whisky and Ardbeg Islay Single Malt Scotch Whisky, two of the world's most respected whisky brands.
The company has its global headquarters in central Edinburgh, with further offices and a state-of the-art bottling facility in nearby Livingston, West Lothian. The business employs some 200 people across its various locations and is proud to have been awarded the Platinum Award by Investors in People.
---
PTSG CONTRACTED AT ELSTREE STUDIOS
Premier Technical Services Group Ltd (PTSG) has been contracted to provide specialist electrical services at the legendary Elstree Studios in Hertfordshire.
Despite being called "Elstree Studios", only one studio has ever been located in Elstree itself, the remainder residing in the adjacent town of Borehamwood. When the studios were being established, Elstree was significantly larger than Borehamwood. Nowadays, Borehamwood is larger, but the old names have remained in use.
Alfred Hitchcock made Blackmail (1929), the first British talkie at the studios in 1929. At the end of the silent-film era, six new sound stages were built; three of these were sold to the British & Dominions Film Corporation. BIP became Associated British Picture Corporation (ABPC) in 1933. During World War II, the studios were used by the War Office for storage.
---
PTSG TO MAKE NEW MANCHESTER SKYSCRAPER FIRE-SAFE
Premier Technical Services Group Ltd (PTSG) has been contracted to provide a range of fire solutions at a new skyscraper on the border of Salford and Manchester.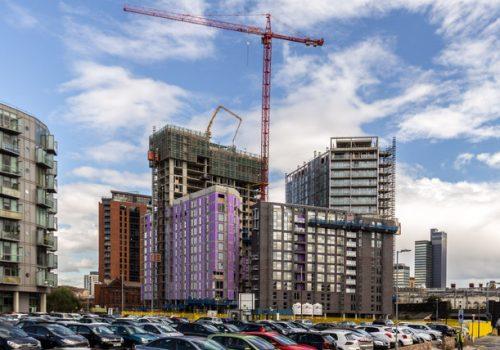 Greengate comprises two distinct towers in a sought-after city location, bordering Salford and Manchester. Renaker, which is delivering the Greengate scheme through its AQ Investments subsidiary, has lodged a building control application for the project. A public consultation is set to launch in the near future.
The tower is to be constructed on plot C, bounded by Collier Street, Boond Street and Trinity Way to the north of the site, close to Anaconda Cut, another Renaker project. Salford City Council granted outline consent for a 42-storey building on the plot last year. The tower is to comprise between 420 and 444 apartments.
---
PTSG HELPS KEEP THRILL-SEEKERS SAFE AT THORPE PARK
Premier Technical Services Group Ltd (PTSG) is performing specialist electrical testing at Thorpe Park Resort in Surrey.
Thorpe Park Resort, commonly known as Thorpe Park, is an amusement park located in the village of Thorpe between the towns of Chertsey and Staines-upon-Thames. Billed as the UK's most thrilling theme park, it features Stealth – the UK's fastest rollercoaster.
The park holds a number of other records:
• Nemesis Inferno is the first inverted coaster to feature interlocking corkscrews.
• The Swarm opened as Europe's tallest Wing coaster.
• SAW – The Ride has the steepest drop not controlled by brakes and was marketed as the world's first horror movie themed roller coaster.
• Colossus held the world record for the most inversions on a rollercoaster on opening in 2002 with 10 inversions, before being beaten by The Smiler at Alton Towers resort with 14 inversions.
---
PTSG IS STATIONED AT ICONIC LONDON DEVELOPMENT
Premier Technical Services Group Ltd (PTSG) is currently on site at Battersea Power Station, where its engineers are providing specialist electrical services at this major urban redevelopment programme.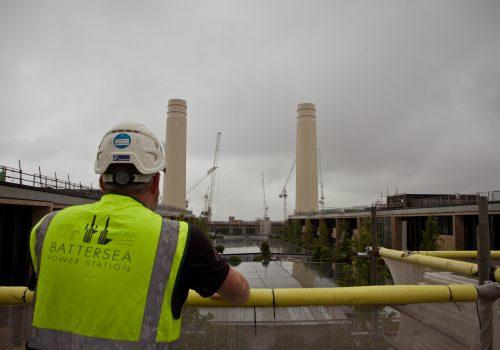 Following the decommissioning of the power station in 1975, the whole structure was given Grade II listed status and remained empty until 2014, during which time it fell into near ruin. As of 2021, the building and the overall 42-acre site development is owned by a consortium of Malaysian investors. The development includes 253 residential units, bars, restaurants, office space (occupied by Apple and No. 18 business members club), shops and entertainment spaces.
Engineers from PTSG Electrical Services Ltd are installing a lightning protection system to the main phase of the project at the converted power station. PTSG has delivered specialist services on a number of occasions during the last seven years. In October 2020, engineers from PTSG Access & Safety Ltd installed ManSafe systems and an abseil track, ensuring the safety of engineers working at height on this iconic structure. PTSG is increasingly called upon for its ability to deliver multiple specialist services for the same client.
---
PTSG WORKING AT STIRLING CASTLE
Premier Technical Services Group Ltd (PTSG) is currently at work at Stirling Castle, one of Scotland's largest and most important castles, where the team from PTSG Building Access Specialists Ltd is carrying out high-level maintenance and repair works.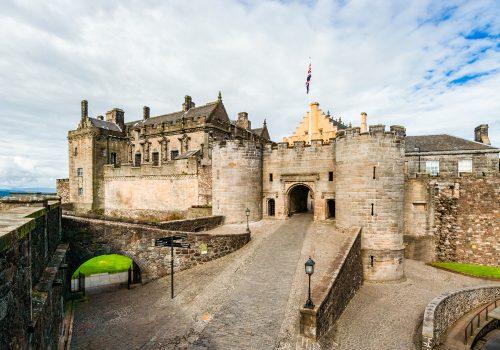 Stirling Castle dates from at least the early 12th century, with the surviving buildings mostly built between 1490 and 1600. The castle is open to the public year-round and in 2019 attracted over 600,000 visitors. The castle esplanade, or parade ground, has been used as an open-air concert venue for several noted acts including Bob Dylan, R.E.M, Wet Wet Wet and Ocean Colour Scene.
PTSG has held the term contract, or framework agreement, to provide high-level inspections and repairs to all of the national monuments managed by Historic Environment Scotland (HES) for the last five years.
---
PTSG PROTECTS A SPRINKLING OF NEW LONDON HOMES
Premier Technical Services Group Ltd (PTSG) has secured a new contract to deliver specialist fire solutions for the Ashbridge, Ashmill and Cosway developments in London.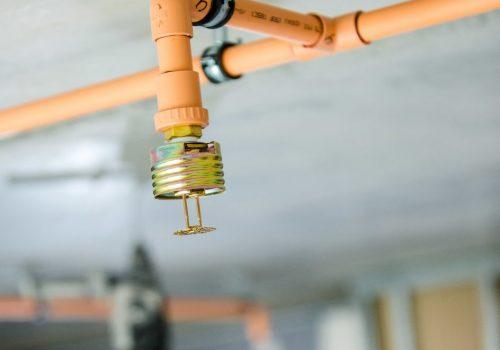 In 2019 Osbourne was chosen to build 77 new homes across three sites as part of a £42m deal with Westminster Council. It is part of the council's wider regeneration of Church Street, near Marylebone. The homes will be spread across sites on Cosway Street, where 49 homes will be built for sale, Ashbridge Street, where 26 affordable homes will be developed, plus two further homes on the site of the Ashmill Street car park.

Read More >>
---
PTSG CEO SHORTLISTED IN NORTHERN LEADERSHIP AWARDS
The Chief Executive Officer of Premier Technical Services Group Ltd (PTSG), Paul Teasdale, has been shortlisted in two categories at the 2021 Northern Leadership Awards.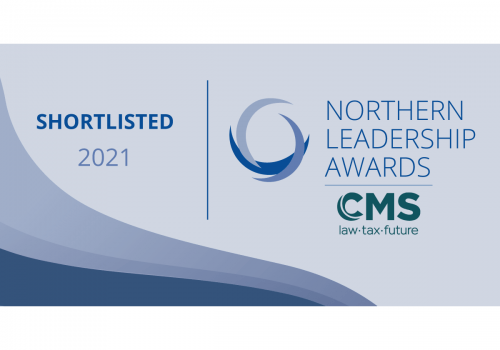 TheBusinessDesk.com is once again holding the Northern Leadership Awards to celebrate people and organisations across the North who are role models for their teams and raise the bar for their competitors. These awards recognise those individuals who made the right choices in dealing with seismic economic impact of the pandemic over the last year.
Paul Teasdale is shortlisted in:
• Transformational Leader
• Top 50 City Region Leader: Leeds
---
PTSG GOES TO NORWICH UNIVERSITY OF THE ARTS
Premier Technical Services Group Ltd (PTSG) is delivering specialist electrical services at Norwich University of the Arts.
Norwich University of the Arts is a public university in Norfolk. It is a former higher education institution and specialises in art, design and media. Norwich University of the Arts was founded as Norwich School of Design in 1845 and has a long history of arts education. It gained full university status in 2013.
The university campus comprises eleven buildings located in Norwich city centre. Francis House which is located on Redwell Street is the main reception for NUA, while the majority of academic facilities are a two-minute walk away, along the pedestrianised St Georges Street, with additional sites on the neighbouring Duke Street and St Andrews Street.
---
PTSG AWARDED TENTH CONSECUTIVE ROSPA GOLD
The RoSPA Awards Adjudication Panel has confirmed that Premier Technical Services Group Ltd (PTSG) has been awarded a RoSPA Gold Medal Award for health and safety performance during the period of 1st January 2020 to 31st December 2020.
This means that PTSG has now received ten consecutive Golds from RoSPA, arguably the most rigorous judge of health and safety in the world. The RoSPA Health and Safety Awards, which were established in 1956, now receive almost 2,000 entries and have a reach of over seven million employees. Awardees are required to demonstrate an ongoing commitment to raising health and safety standards.
---
PTSG'S EXPERTISE SEES SAFETY RESTORED AT CHEMICAL PLANT
Premier Technical Services Group Ltd (PTSG) has completed an emergency project to dismantle a cracked chimney at a chemical plant in Glasgow.
Engineers from the Edinburgh office of PTSG Building Access Specialists Ltd were performing a periodic inspection of the 40-metre steel chimney, when a horizontal crack was identified through the steel windshield. In the interests of safety, the Group's engineers removed the entire chimney.
Two 80-tonne cranes were mobilised to site and the team's steeplejack engineers dismantled the chimney in sections to allow the busy operational chemical plant to continue without any interruption to production. The entire emergency turnkey safety project was turned around within 24 hours, from identifying the issue to having the chimney safely dismantled and on the ground.
---
THE ART OF LIGHTNING PROTECTION
Premier Technical Services Group Ltd (PTSG) has completed a contract to deliver specialist electrical services at the renowned Royal College of Art (RCA) in London.
The RCA was founded in Somerset House in 1837 as the Government School of Design or Metropolitan School of Design. It has Campuses in South Kensington, Battersea and White City and is the only entirely postgraduate art and design university in the United Kingdom. It offers postgraduate degrees in art and design to students from over 60 countries.
Engineers from PTSG Electrical Services Ltd installed a new lightning protection at the Battersea campus, which houses Ceramics and Glass, Contemporary Art Practice, Jewellery and Metal, Painting, Photography and Print programmes from the School of Arts & Humanities, as well as InnovationRCA, the Helen Hamlyn Centre for Design and the College's professional services teams.
---
PREMIER TECHNICAL SERVICES GROUP LTD ACQUIRES HCS WATER TREATMENT LTD.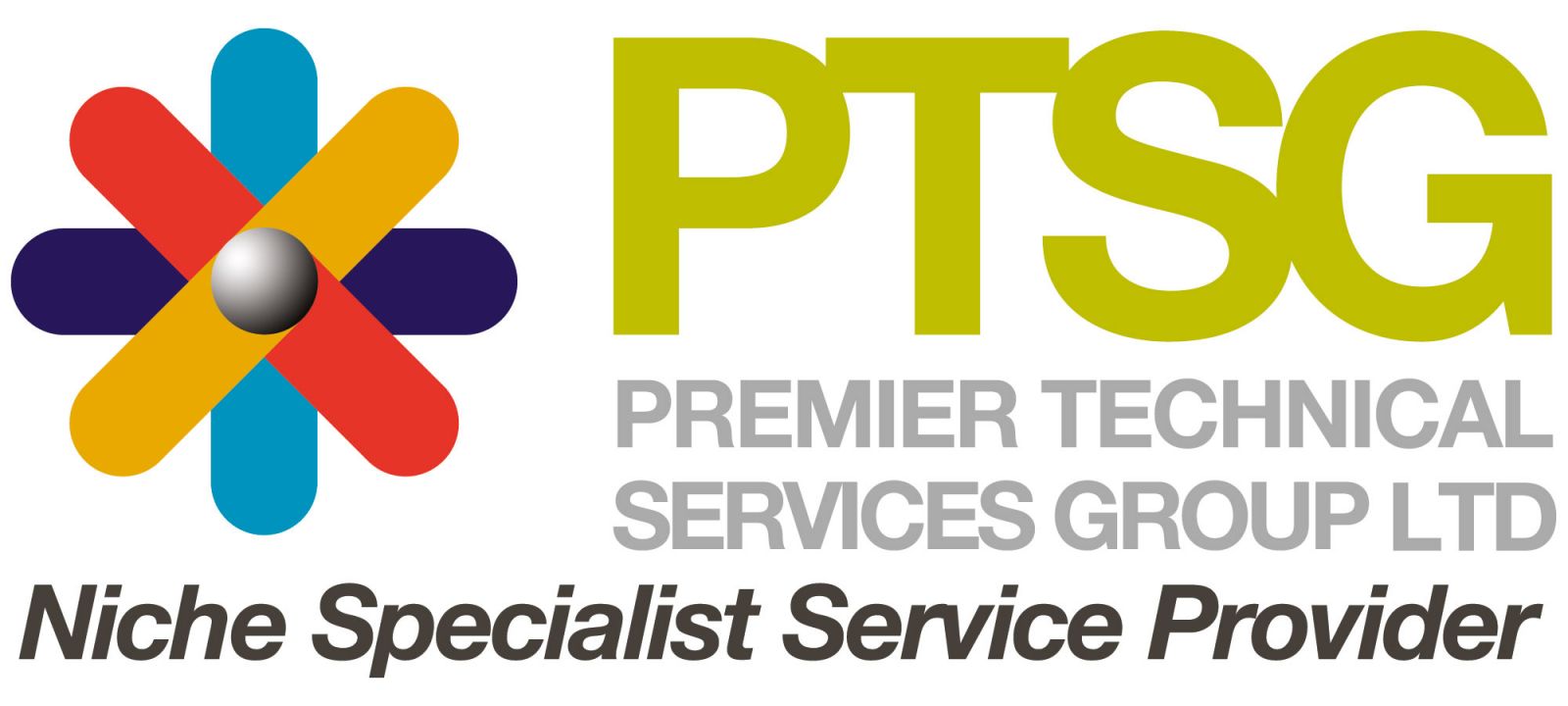 Premier Technical Services Group Ltd (PTSG) is pleased to announce the acquisition of HCS Water Treatment Limited – the business is a premier provider of legionella control and management of water systems.
Paul Teasdale, PTSG's Group CEO, said: "We are delighted to welcome HCS Water Treatment Ltd as our latest addition to the group. This acquisition extends our service offering in water solutions."
The government established a network of drive-through and walk-through test sites for people with COVID-19 symptoms. Test sites are open seven days a week and a test can be booked online or by calling 119.
Paul continued: "We are fully committed to the continuation of a successful strategy of achieving market leadership across the sectors in which we operate. This acquisition strengthens PTSG's capability within our newly formed water treatment division and broadens our service offering in this sector."
---

Click Here For All The Latest News Visit Us Online And Learn More

Images: Commons Wikimedia unless otherwise stated.
---
Share